Blog
Adult Music Lessons in Boston: Unlock Your Musical Potential at Musicians Playground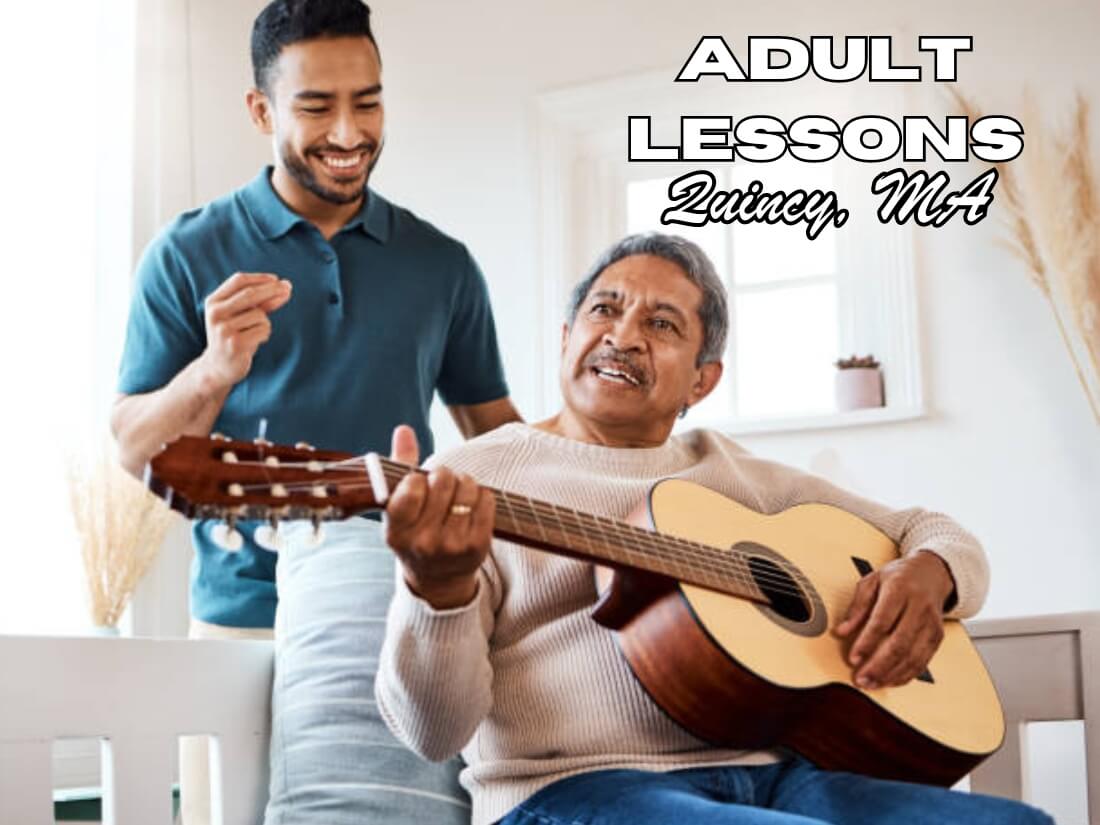 October 19, 2023
0 Comments
Adult Music Classes
Are you an adult who has always dreamt of playing a musical instrument or improving your vocal skills? It's never too late to pursue your passion for music! At Musicians Playground, we offer a wide range of adult music lessons in Boston, Massachusetts, designed to cater to the unique needs and goals of grown-up learners. Whether you are a complete beginner or an experienced musician looking to enhance your skills, our expert instructors are here to guide you on your musical journey.
Adult Lessons
The Benefits of Adult Music Classes
Many adults may feel hesitant to take up music lessons, thinking that it's too late to start or that they may not have enough time to commit to regular practice. However, adult music classes offer numerous benefits that make it a worthwhile and fulfilling experience:
Stress Relief: Music has the power to reduce stress and promote relaxation, providing a much-needed escape from the demands of daily life.
Brain Stimulation: Learning music stimulates various parts of the brain, improving memory, concentration, and overall cognitive function.
Improved Coordination: Playing an instrument or singing requires hand-eye coordination, fine motor skills, and breath control, which can enhance your overall physical coordination.
Self-Expression: Music allows you to express your emotions and creativity in a unique and personal way, fostering self-discovery and self-expression.
Social Interaction: Joining adult music classes provides an opportunity to meet like-minded individuals, fostering a sense of community and camaraderie.
Personal Achievement: Learning and mastering a musical instrument or vocal technique can boost your self-esteem and provide a sense of accomplishment.
Musicians Playground: Your Gateway to Musical Excellence
At Musicians Playground, we understand the specific needs and aspirations of adult learners. Our experienced instructors are dedicated to providing personalized attention and support, ensuring that you make progress at your own pace. Here's what sets us apart:
1. Tailored Curriculum
We offer a diverse range of music lessons for adults, including piano, guitar, violin, drums, voice, and more. Our curriculum is customized to suit your musical interests and goals, whether you want to learn classical, jazz, rock, or any other genre.
2. Flexible Scheduling
We understand that adult learners have busy lives, so we offer flexible scheduling options to accommodate your availability. Whether you prefer daytime, evening, or weekend lessons, we have a schedule that suits you.
3. Expert Instructors
All our instructors are highly skilled musicians with extensive teaching experience. They are passionate about music and dedicated to helping you achieve your goals, providing guidance, feedback, and encouragement every step of the way.
4. State-of-the-Art Facilities
Our music studios are equipped with top-quality instruments and equipment, creating a conducive environment for learning and practicing. We ensure that you have access to the resources you need to excel in your musical journey.
5. Performance Opportunities
At Musicians Playground, we believe that performing is an essential aspect of musical growth. We provide regular performance opportunities, allowing you to showcase your skills and gain confidence in front of an audience.
Why Choose Musicians Playground?
When it comes to adult music instruction in Boston, Musicians Playground stands out as the premier choice. Here's why:
Experience: With years of experience in music education, we have helped countless adults achieve their musical goals.
Positive Learning Environment: Our supportive and encouraging atmosphere ensures that you feel comfortable and confident as you learn and grow.
Proven Track Record: Our students have achieved remarkable progress and have gone on to perform at various venues and even pursue careers in music.
Convenient Location: Our music school is conveniently located in the heart of Boston, making it easily accessible for students from all over the city.
Competitive Pricing: We offer competitive pricing for our adult music classes, ensuring that high-quality music education is accessible to all.
Adult Music Lessons Near Me
Don't let age be a barrier to pursuing your love for music. Whether you aspire to play an instrument or refine your vocal skills, Musicians Playground is here to support and guide you on your musical journey. Our adult music lessons in Boston provide a nurturing and inspiring environment for you to unlock your musical potential. Join us at Musicians Playground and embark on a fulfilling and enriching musical adventure today!
Social Network's