Blog
Adult Music Lessons in Cambridge, Massachusetts: Unlocking Your Musical Potential at Musicians Playground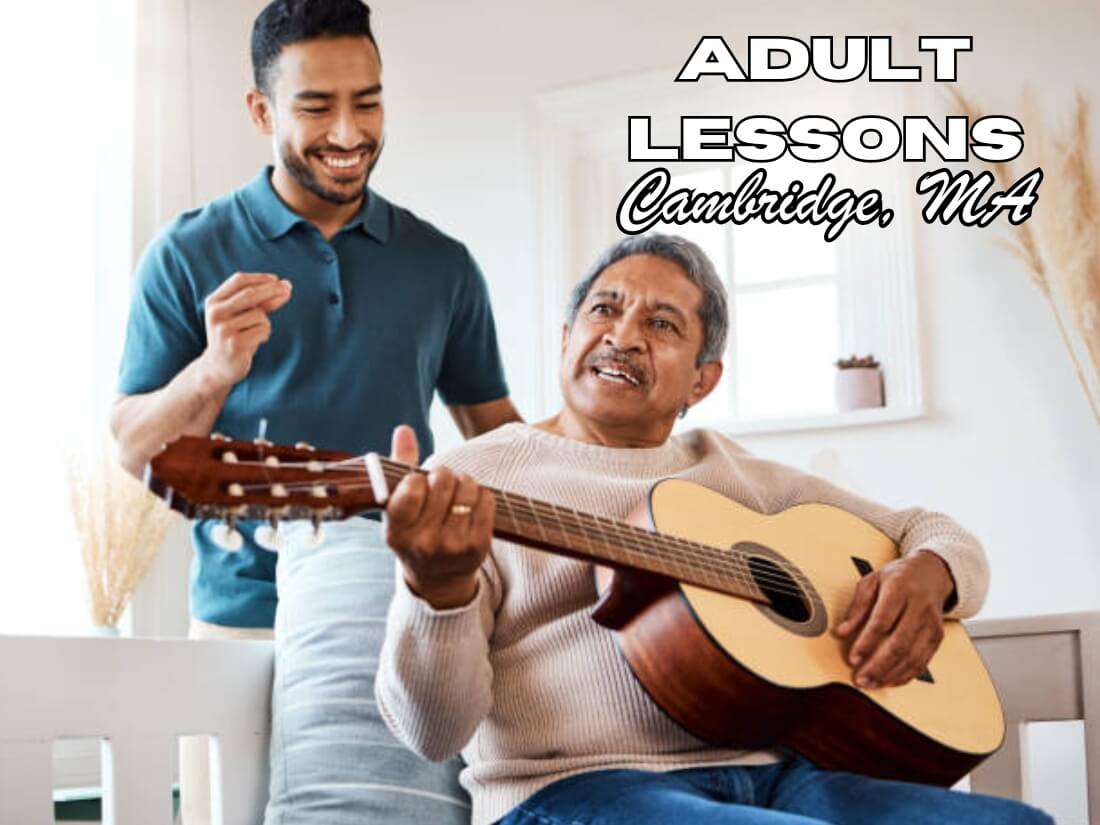 October 19, 2023
0 Comments
Adult music Lessons
Why Choose Adult Music Classes?
It's never too late to learn music or pick up an instrument. Adult music instruction offers numerous benefits for individuals of all skill levels and backgrounds. Whether you are a complete beginner or have some prior musical experience, our adult music classes at Musicians Playground are designed to meet your specific needs and goals.
1. Tailored Instruction for Adult Learners
Unlike traditional music lessons, our adult music classes are specifically designed to cater to the unique learning styles and goals of mature learners. Our experienced instructors understand the challenges faced by adult learners and provide personalized instruction that adapts to your pace and interests.
2. Flexible Scheduling Options
At Musicians Playground, we understand that adults have busy lives and hectic schedules. That's why we offer flexible scheduling options for our adult music classes. Whether you prefer evening classes or weekend sessions, we can find a time that works best for you, allowing you to pursue your musical passion without sacrificing your other commitments.
3. Diverse Range of Musical Instruments
Our adult music classes cover a wide range of musical instruments, including piano, guitar, violin, drums, saxophone, and more. Whether you aspire to become a proficient pianist or want to strum your favorite tunes on the guitar, our experienced instructors will guide you through the process and help you develop the necessary skills.
4. Supportive and Non-Judgmental Environment
Learning music as an adult can be intimidating, especially if you feel self-conscious about your abilities or worry about being judged. At Musicians Playground, we foster a supportive and non-judgmental environment where adults can feel comfortable expressing themselves through music. Our instructors create a safe space for exploration and growth, ensuring that you can enjoy the learning process without any unnecessary pressure.
Unlock Your Musical Potential with Musicians Playground
At Musicians Playground, we believe that music has the power to transform lives, regardless of age. Our adult music classes in Cambridge, Massachusetts, provide a nurturing and inspiring environment for individuals who are eager to embark on a musical journey or further develop their existing skills.
Whether you have always dreamed of playing an instrument, want to improve your vocal abilities, or simply wish to reconnect with your love for music, our experienced instructors are here to guide you every step of the way. With our comprehensive adult music instruction, you can unlock your musical potential and experience the joy of making music.
Why Choose Musicians Playground?
When it comes to adult music education in Cambridge, Musicians Playground stands out for several reasons:
1. Experienced and Qualified Instructors
Our instructors are highly skilled musicians with extensive experience in teaching adults. They have a deep understanding of various musical genres and can tailor their instruction to suit your musical preferences and aspirations.
2. Personalized Lesson Plans
At Musicians Playground, we believe that every adult learner is unique. That's why we create personalized lesson plans that align with your goals, interests, and skill level. Whether you want to focus on music theory, technique, improvisation, or performance, our instructors will customize your lessons accordingly.
3. State-of-the-Art Facilities
Our music school in Cambridge is equipped with state-of-the-art facilities, including well-maintained practice rooms and a comfortable learning environment. We provide access to a wide range of musical instruments, ensuring that you have everything you need to enhance your learning experience.
4. Community of Like-Minded Adults
When you join Musicians Playground, you become part of a vibrant community of like-minded adults who share your passion for music. Our music school organizes regular events, workshops, and performances, allowing you to connect with fellow adult learners and showcase your progress.
Enroll in Adult Music Classes at Musicians Playground Today
If you are ready to embark on a musical journey as an adult, Musicians Playground is here to support you. Our adult music classes in Cambridge, Massachusetts, offer a nurturing and inspiring environment where you can explore your musical potential, learn new skills, and connect with the joy of making music.
Don't let age be a barrier to your musical aspirations. Contact Musicians Playground today to enroll in our adult music classes and discover the transformative power of music in your life.
Social Network's