Blog
Adult Music Lessons in Lowell, Massachusetts: Unlock Your Musical Potential at Musicians Playground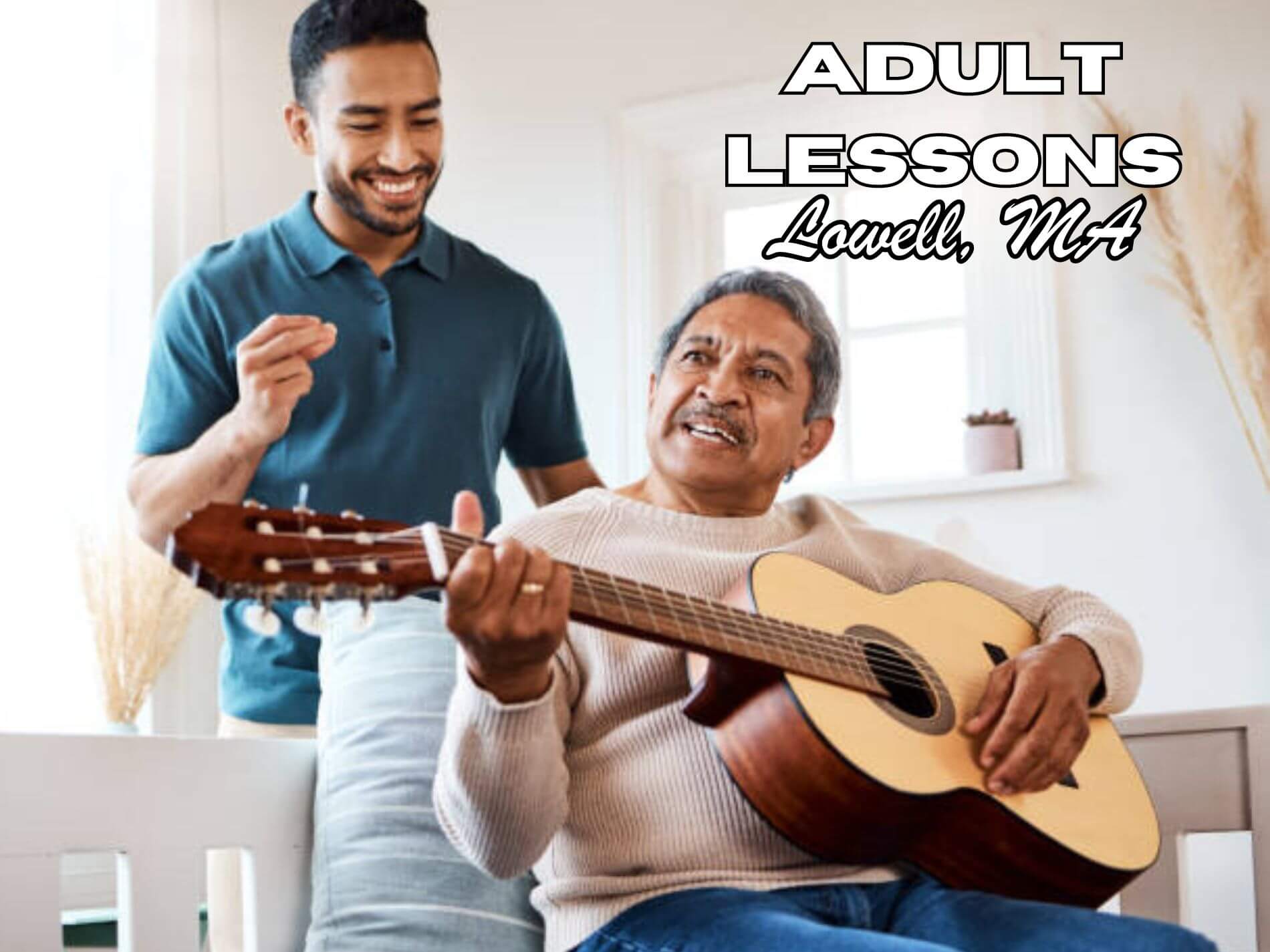 October 20, 2023
0 Comments
Adult Lessons
Why Choose Adult Music Lessons?
It's never too late to learn music, and taking adult music lessons can be a transformative experience. Here are some reasons why you should consider embarking on a musical journey with Musicians Playground:
1. Personalized Instruction
Our adult music instruction is tailored to meet your specific needs and goals. Whether you want to learn a new instrument, refine your technique, or explore a different musical genre, our experienced instructors will create a customized curriculum just for you. They will work closely with you to understand your musical aspirations and help you progress at a pace that suits your individual learning style.
2. Supportive and Inclusive Environment
At Musicians Playground, we believe that music is for everyone. Our adult music classes foster a supportive and inclusive environment where adults of all backgrounds and abilities can feel comfortable exploring their musical interests. Whether you're a retiree looking to pick up a new hobby or a working professional seeking a creative outlet, you'll find a welcoming community of like-minded individuals who share your passion for music.
3. Flexible Scheduling Options
We understand that as an adult, your schedule may be packed with work, family, and other commitments. That's why we offer flexible scheduling options for our adult music lessons. Whether you prefer evening classes after work or weekend sessions, we'll work with you to find a time that fits your busy lifestyle. Our goal is to make music education accessible and convenient for adults in Lowell.
4. Unlock Your Creative Potential
Learning music as an adult can unlock your creative potential and provide a fulfilling outlet for self-expression. It offers a break from the demands of everyday life and allows you to tap into your artistic side. Whether you've always dreamed of playing an instrument, singing, or composing your own music, our adult music lessons can help you unleash your creativity and explore new horizons.
Our Adult Music Classes
At Musicians Playground, we offer a wide range of adult music classes to cater to different interests and skill levels. Here are some of the options available:
1. Instrument Lessons
Whether you want to learn the guitar, piano, drums, violin, or any other instrument, our expert instructors are here to guide you. They will teach you proper technique, music theory, and help you develop your musicality. From classical to contemporary styles, our instrument lessons cover a diverse range of genres to suit your musical preferences.
2. Vocal Training
If you've always wanted to improve your singing voice or explore the world of vocal performance, our vocal training classes are perfect for you. Our experienced vocal instructors will help you develop proper breathing techniques, expand your vocal range, and enhance your overall singing abilities. Whether you're interested in classical, pop, jazz, or musical theater, we'll help you find your unique voice.
3. Music Theory and Composition
For those interested in understanding the building blocks of music, our music theory and composition classes are a great choice. Our instructors will teach you the fundamentals of music theory, including notation, scales, chords, and harmony. You'll also have the opportunity to explore the art of composition and learn how to create your own original music.
4. Ensemble and Performance Opportunities
At Musicians Playground, we believe that music is meant to be shared. That's why we offer ensemble and performance opportunities for our adult students. Join a band, orchestra, or choir and experience the joy of making music together with fellow musicians. Showcase your talent in recitals and performances, and gain valuable stage experience that will boost your confidence as a musician.
Unlock Your Musical Potential with Musicians Playground
Don't let age be a barrier to pursuing your passion for music. Whether you're a beginner or an experienced musician, Musicians Playground's adult music lessons in Lowell, Massachusetts, provide the perfect platform for you to explore your musical potential. Our expert instructors, supportive community, and flexible scheduling options ensure that you can embark on a fulfilling musical journey at any stage of life.
Join Musicians Playground today and discover the transformative power of adult music education. Contact us to book your first lesson and unlock your musical talents!
Social Network's