Blog
Adult Music Lessons in Medford, Massachusetts: Unlock Your Musical Potential at Musicians Playground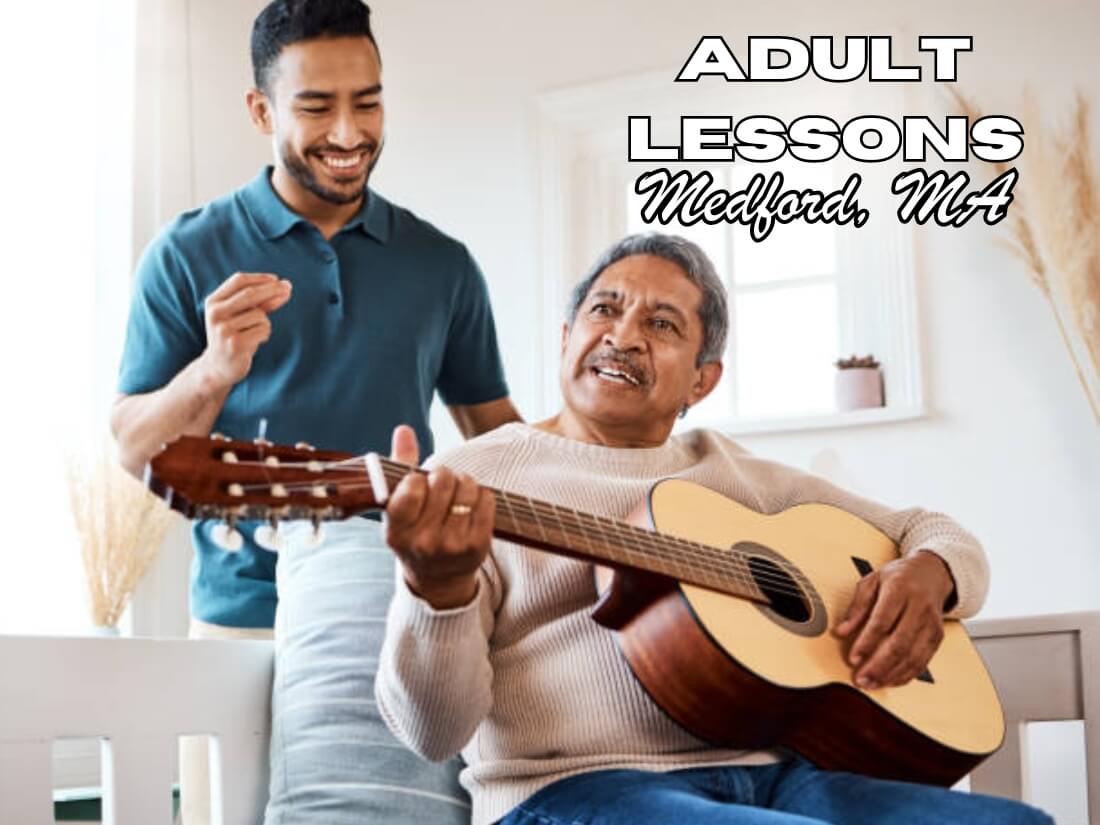 October 19, 2023
0 Comments
Adult Lessons
The Benefits of Adult Music Lessons
Many adults dream of playing a musical instrument or singing but often hesitate to pursue their passion due to various reasons. However, it's never too late to start your musical journey, and adult music lessons can offer numerous benefits:
Stress Relief: Music has the power to soothe the mind and alleviate stress. Engaging in music lessons as an adult can provide a much-needed escape from the demands of daily life.
Brain Stimulation: Learning music activates various areas of the brain, improving cognitive functions such as memory, attention, and problem-solving skills.
Expressive Outlet: Music allows individuals to express themselves creatively, providing a unique outlet for emotions and personal experiences.
Social Interaction: Adult music classes provide an opportunity to connect with like-minded individuals, fostering a sense of community and camaraderie.
Personal Achievement: Mastering a musical instrument or developing vocal skills as an adult can boost self-esteem and provide a sense of accomplishment.
Why Choose Musicians Playground?
At Musicians Playground, we understand the unique needs and aspirations of adult learners. Our experienced instructors specialize in adult music instruction and are dedicated to creating a supportive and nurturing environment for each student. Here's why you should choose us for your adult music lessons in Medford:
Expert Instructors: Our instructors are highly skilled musicians with extensive teaching experience. They possess the knowledge and expertise to guide you through your musical journey effectively.
Flexible Scheduling: We offer flexible scheduling options to accommodate busy adult lifestyles. Whether you prefer daytime, evening, or weekend lessons, we can find a time that works for you.
Individualized Instruction: We understand that every adult learner is unique, with different goals and learning styles. Our instructors tailor their teaching approach to meet your specific needs and help you achieve your musical aspirations.
Wide Range of Instruments: From piano and guitar to violin and drums, we offer adult music classes for a variety of instruments. You can choose the instrument that resonates with you and explore your musical passion.
Comfortable Learning Environment: Our music studio in Medford provides a comfortable and inviting space for adult learners. You can feel at ease as you embark on your musical journey.
Our Adult Music Classes
At Musicians Playground, we offer a diverse range of adult music classes to cater to different interests and skill levels. Whether you're a complete beginner or looking to enhance your existing musical abilities, we have a class for you. Here are some of the adult music classes we offer:
1. Beginner Instrumental Classes
If you've always wanted to learn an instrument but never had the chance, our beginner instrumental classes are perfect for you. Our patient and supportive instructors will guide you through the basics of your chosen instrument, helping you build a solid foundation for future growth.
2. Vocal Training
Unlock your singing potential with our vocal training classes. Whether you're interested in pop, jazz, classical, or any other genre, our experienced vocal instructors will help you develop proper vocal techniques, expand your vocal range, and improve your overall singing abilities.
3. Ensemble and Performance Classes
Experience the thrill of making music with others in our ensemble and performance classes. Collaborate with fellow adult learners and perform in a supportive and encouraging environment. These classes provide an excellent opportunity to refine your skills and gain confidence in your musical abilities.
4. Music Theory and Composition
Deepen your understanding of music with our music theory and composition classes. Learn how to read sheet music, analyze musical structures, and even create your own compositions. These classes are perfect for those looking to take their musical knowledge to the next level.
Embark on Your Musical Journey Today
Don't let age or any other barriers hold you back from pursuing your musical dreams. At Musicians Playground, we believe that music has no age limit, and our adult music lessons in Medford, Massachusetts, are designed to help you unlock your musical potential. Whether you're looking for personal enrichment, stress relief, or a new creative outlet, our adult music classes offer a transformative experience. Join us at Musicians Playground and embark on a fulfilling musical journey today!
Social Network's