Blog
Adult Music Lessons in Quincy, Massachusetts: Unlock Your Musical Potential at Musicians Playground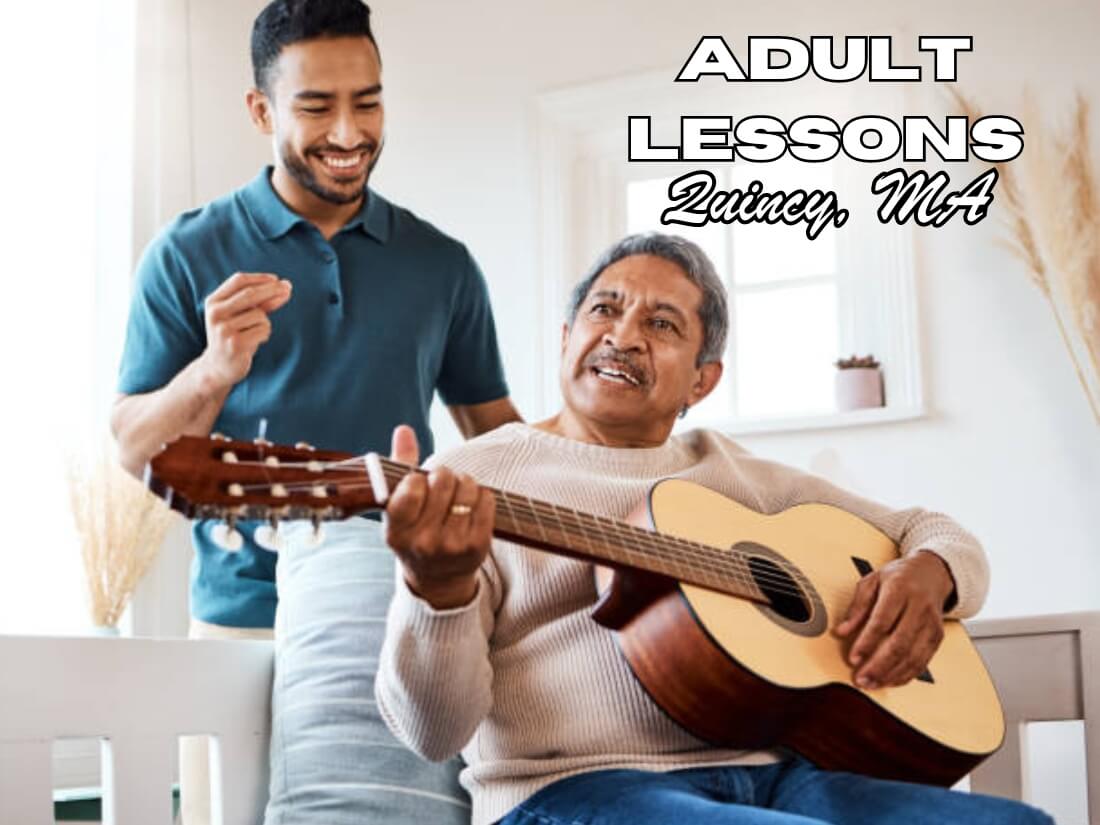 October 19, 2023
0 Comments
Are you an adult in Quincy, Massachusetts, looking to explore your musical talents or rediscover your passion for music? Look no further than Musicians Playground, the premier destination for adult music lessons in the city. Whether you are a complete beginner or an experienced musician, our expert instructors are here to guide you on your musical journey and help you achieve your goals.
Adult Lessons
Why Choose Musicians Playground for Adult Music Classes?
At Musicians Playground, we understand that adult learners have unique needs and requirements when it comes to music education. That's why we have designed our adult music classes to cater specifically to the needs of grown-ups. Here's why you should choose us:
Experienced Instructors: Our instructors are not only highly skilled musicians but also experienced in teaching adults. They have the expertise to guide you through your musical journey, regardless of your skill level.
Flexible Scheduling: We understand that adults have busy lives with work and other commitments. That's why we offer flexible scheduling options, allowing you to find a time that works best for you.
Customized Curriculum: Our instructors tailor the curriculum to meet your specific goals and interests. Whether you want to learn a specific instrument, improve your singing abilities, or explore music theory, we have a program for you.
Supportive Learning Environment: We believe that learning music should be a fun and enjoyable experience. Our friendly and supportive environment ensures that you feel comfortable and motivated throughout your musical journey.
Music Lessons for Adults: Rediscover Your Passion
It's never too late to pursue your passion for music. Whether you've always wanted to learn an instrument or you're looking to pick up where you left off, Musicians Playground offers a wide range of music lessons for adults. Here are some of the options available:
1. Instrument Lessons
Our instrument lessons cover a variety of instruments, including:
Piano
Guitar
Violin
Drums
Flute
Saxophone
No matter which instrument you choose, our experienced instructors will guide you through the fundamentals and help you develop your skills at your own pace.
2. Vocal Lessons
If you've always dreamed of singing or want to improve your vocal abilities, our vocal lessons are perfect for you. Our instructors will teach you proper vocal techniques, help you expand your vocal range, and develop your performance skills.
3. Music Theory and Composition
Understanding music theory is essential for any musician. Our music theory and composition lessons will help you grasp the fundamentals of music, including reading sheet music, understanding scales and chords, and composing your own music.
Unlock Your Musical Potential with Adult Music Instruction
Music has numerous benefits for adults, including stress relief, cognitive development, and improved memory. By enrolling in adult music instruction at Musicians Playground, you can unlock your musical potential and experience the joy of creating music. Here's what you can expect from our adult music instruction:
1. Personalized Attention
Our instructors provide personalized attention to each student, ensuring that you receive the guidance and support you need to succeed. They will address your individual strengths and challenges, helping you overcome any obstacles along the way.
2. Progress at Your Own Pace
We understand that adults have different learning speeds and preferences. Our instructors will work with you to create a customized learning plan that allows you to progress at your own pace, ensuring that you feel comfortable and motivated throughout your musical journey.
3. Performance Opportunities
At Musicians Playground, we believe that performing is an integral part of the learning process. We offer regular performance opportunities for our adult students, allowing you to showcase your skills and gain confidence as a musician.
Experience Mature Music Education at Musicians Playground
Whether you're a beginner or an experienced musician, Musicians Playground is the ideal place for mature music education in Quincy, Massachusetts. Our expert instructors, flexible scheduling options, and supportive learning environment make us the top choice for adult music lessons in the city. Don't let age be a barrier to your musical aspirations – unlock your potential today with Musicians Playground.
Social Network's