Blog
Adult Music Lessons in Revere, Massachusetts: Unlock Your Musical Potential at Musicians Playground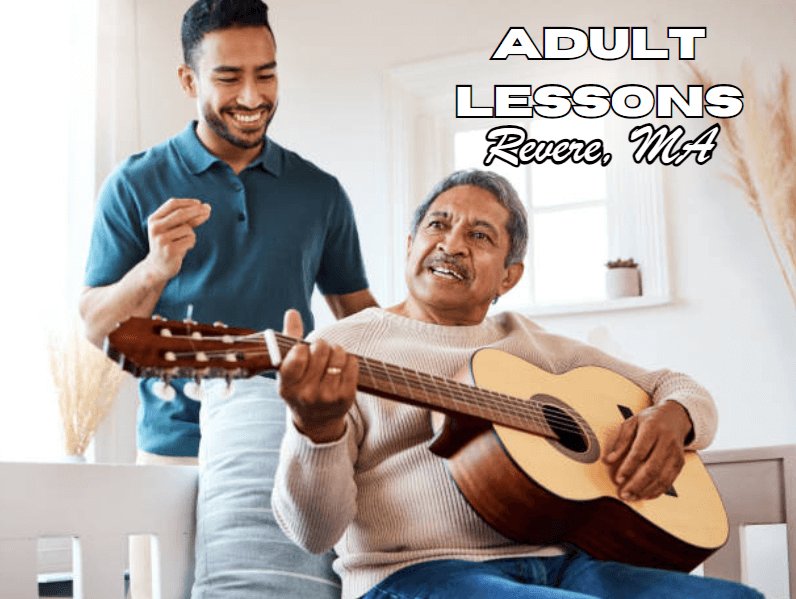 October 23, 2023
0 Comments
Are you an adult in Revere, Massachusetts, looking to explore your passion for music? Look no further than Musicians Playground! Our adult music classes offer a unique opportunity for grown-ups to embark on a musical journey, whether you're a complete beginner or an experienced musician looking to enhance your skills. With our expert instructors and tailored instruction, you'll receive the guidance and support you need to reach your musical goals.
Adult Lessons
Why Choose Adult Music Lessons?
Many adults believe that music lessons are only for children or that it's too late to start learning an instrument. However, adult music instruction has numerous benefits that can enhance your life in various ways:
Stress Relief: Learning and playing music can be a great way to unwind and reduce stress. It provides a creative outlet and helps you focus on something positive and enjoyable.
Mental Stimulation: Playing an instrument engages your brain, improving memory, concentration, and problem-solving skills. It can also delay cognitive decline and enhance overall mental well-being.
Expressing Creativity: Music allows you to express yourself in a unique and artistic way. Whether you're composing your own music or interpreting existing pieces, it fosters creativity and self-expression.
Social Connection: Joining adult music classes provides an opportunity to connect with like-minded individuals who share your passion for music. It can lead to new friendships and a sense of community.
Personal Fulfillment: Learning an instrument as an adult is a fulfilling and rewarding experience. It gives you a sense of accomplishment as you progress and master new skills.
Why Choose Musicians Playground?
At Musicians Playground, we understand the unique needs and challenges of adult learners. Our instructors are experienced professionals who specialize in teaching adults, ensuring that you receive personalized instruction tailored to your individual goals and learning style.
Here's what sets us apart:
Expert Instructors: Our instructors are highly skilled musicians with extensive teaching experience. They have the knowledge and expertise to guide you through your musical journey.
Tailored Instruction: We believe in personalized instruction that focuses on your specific goals and interests. Whether you want to learn a specific genre, improve your technique, or explore music theory, our lessons are designed to meet your needs.
Flexible Scheduling: We understand that as an adult, you have a busy schedule. That's why we offer flexible scheduling options, allowing you to find a lesson time that works best for you.
Comfortable Learning Environment: Our studio provides a comfortable and supportive environment where you can feel at ease while learning. We create a non-judgmental space where you can freely express yourself and make mistakes without fear.
Wide Range of Instruments: Whether you're interested in piano, guitar, drums, violin, or any other instrument, we have qualified instructors who can teach you. We offer a diverse range of instruments to suit your preferences.
Our Adult Music Classes
At Musicians Playground, we offer a variety of adult music classes to cater to different interests and skill levels. Here are some of the classes we offer:
1. Beginner Music Classes
If you're a complete beginner with no prior musical experience, our beginner music classes are perfect for you. These classes focus on building a strong foundation in music theory, technique, and basic skills. You'll learn how to read sheet music, play simple melodies, and develop a solid understanding of rhythm and timing.
2. Intermediate Music Classes
If you already have some experience playing an instrument but want to take your skills to the next level, our intermediate music classes are ideal. These classes focus on expanding your repertoire, refining your technique, and exploring more complex musical concepts. You'll learn to play more challenging pieces and develop a deeper understanding of music theory.
3. Advanced Music Classes
Our advanced music classes are designed for experienced musicians who want to further refine their skills and explore advanced techniques. These classes offer a higher level of musical instruction, allowing you to tackle complex compositions, improvisation, and advanced music theory. Our expert instructors will challenge and inspire you to reach new heights in your musical journey.
Enroll in Adult Music Lessons Today
Don't let age be a barrier to pursuing your passion for music. Whether you've always dreamt of playing an instrument or want to reignite your musical spark, Musicians Playground is here to support you. Our adult music lessons in Revere, Massachusetts, provide a welcoming and nurturing environment where you can grow as a musician.
Unlock your musical potential and embark on a fulfilling musical journey with Musicians Playground. Contact us today to enroll in our adult music classes and discover the joy of making music as a grown-up!
Social Network's