Blog
Adult Music Lessons in Salem, Massachusetts: Unlock Your Musical Potential at Musicians Playground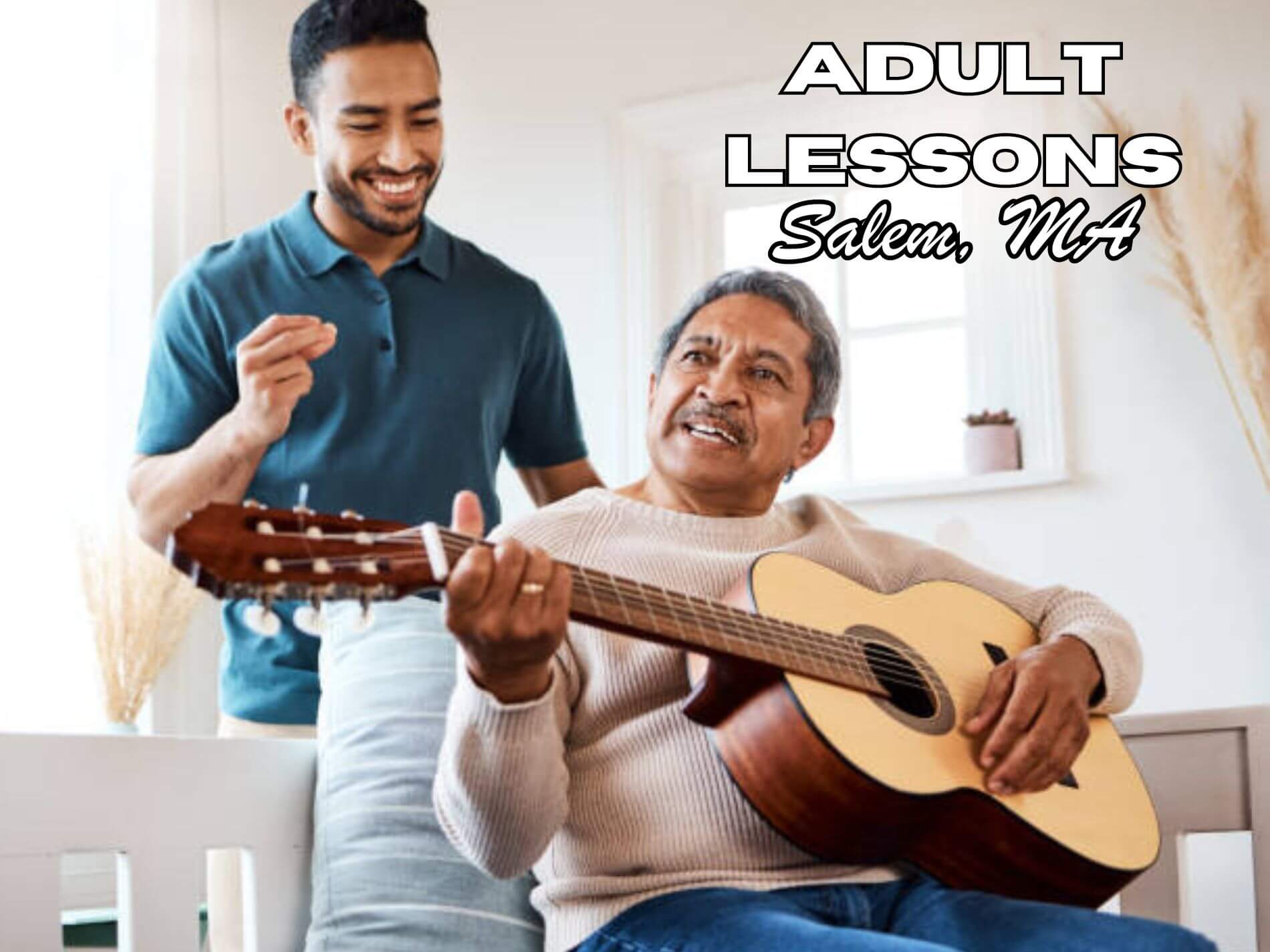 October 20, 2023
0 Comments
In today's fast-paced world, it's never too late to pursue your passion for music. Whether you're a complete beginner or someone who wants to brush up on their skills, adult music lessons can be a rewarding and fulfilling experience. If you're in Salem, Massachusetts, you're in luck! Musicians Playground, a renowned music school in the area, offers a wide range of adult music classes to cater to your musical aspirations.
Adult Lessons
Why Choose Adult Music Lessons?
Learning music as an adult comes with its own set of advantages. Here are a few reasons why you should consider taking up adult music instruction:
Personal Growth: Music has the power to enhance your personal growth and well-being. It provides an outlet for self-expression, boosts creativity, and helps reduce stress.
Improved Cognitive Skills: Learning to play a musical instrument can sharpen your cognitive skills, including memory, attention, and problem-solving abilities.
Increased Confidence: Mastering a musical instrument or developing your vocal skills can boost your self-confidence and self-esteem, both on and off the stage.
Social Engagement: Adult music classes offer a fantastic opportunity to meet like-minded individuals who share your love for music. It can lead to new friendships and a sense of community.
Life-Long Learning: Music is a never-ending journey of learning and growth. Taking up adult music lessons allows you to embark on a fulfilling and life-long learning experience.
Musicians Playground: Your Gateway to Musical Excellence
Musicians Playground is a leading music school in Salem, Massachusetts, offering top-notch music lessons for adults. With a team of highly skilled and experienced instructors, Musicians Playground is committed to providing a supportive and nurturing environment for adult learners.
Our Adult Music Classes
At Musicians Playground, we understand that adults have unique learning needs and goals. Our adult music instruction programs are tailored to cater to a diverse range of musical interests and skill levels. Whether you're interested in learning to play a musical instrument or improving your vocal abilities, we have the perfect class for you.
Our adult music classes include:
Instrumental Lessons: Learn to play a variety of instruments, including piano, guitar, violin, drums, and more. Our experienced instructors will guide you through the fundamentals and help you master your chosen instrument.
Vocal Training: Develop your vocal range, technique, and performance skills through our comprehensive vocal training program. Whether you're interested in classical, pop, or jazz singing, our instructors will help you unlock your true potential.
Music Theory: Gain a deeper understanding of music theory and its practical application. Learn to read sheet music, analyze musical compositions, and develop your improvisation skills.
Ensemble Playing: Join our ensemble classes and experience the joy of making music with others. Collaborate with fellow musicians and explore various musical genres through group performances.
The Musicians Playground Difference
Choosing Musicians Playground for your adult music education offers several advantages:
Expert Instructors: Our instructors are highly skilled musicians with extensive teaching experience. They are passionate about helping adult learners achieve their musical goals.
Flexible Scheduling: We understand that adults have busy lives. That's why we offer flexible scheduling options to accommodate your work and personal commitments.
Customized Learning: We believe in tailoring our lessons to your specific needs and goals. Whether you want to learn for leisure or pursue a professional career in music, we'll create a personalized learning plan just for you.
State-of-the-Art Facilities: Musicians Playground boasts modern and well-equipped facilities to enhance your learning experience. Our studios are designed to provide a comfortable and inspiring environment for musical exploration.
Performance Opportunities: We organize regular recitals and performances where you can showcase your progress and gain valuable stage experience. These events also serve as a platform to connect with fellow musicians and music enthusiasts.
Embark on Your Musical Journey Today!
It's never too late to embark on a musical journey. Whether you've always dreamed of playing an instrument or want to take your musical abilities to the next level, Musicians Playground is here to support and guide you every step of the way.
Don't let age or any perceived limitations hold you back. Take advantage of our adult music lessons in Salem, Massachusetts, and unlock your musical potential. Join Musicians Playground today and experience the joy of making music!
Social Network's