Blog
Adult Music Lessons in Waltham: Unlock Your Musical Potential at Musicians Playground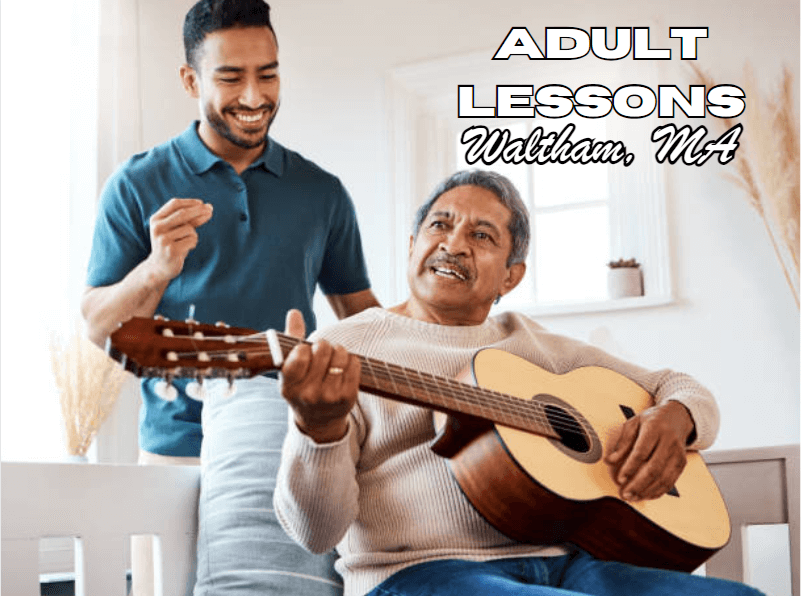 October 23, 2023
0 Comments
Are you an adult in Waltham, Massachusetts, looking to pursue your passion for music? Look no further than Musicians Playground, the premier destination for adult music classes in the city. Whether you're a complete beginner or a seasoned musician, our expert instructors are here to provide you with top-notch music lessons tailored to your specific needs and goals. In this article, we will explore the benefits of adult music instruction, the diverse range of musical training options available at Musicians Playground, and why our mature music education program is the perfect fit for grown-ups like you.
Adult Lessons
The Importance of Adult Music Classes
Many adults often believe that it's too late to learn an instrument or pursue musical training. However, research has shown that adult music lessons offer numerous cognitive, emotional, and social benefits. Learning music as an adult can improve memory, enhance concentration, reduce stress, and foster creativity. It also provides an excellent opportunity to connect with like-minded individuals, expand your social circle, and engage in a fulfilling hobby.
Benefits of Adult Music Instruction:
Improved cognitive abilities and memory
Enhanced concentration and focus
Reduced stress and anxiety
Increased creativity and self-expression
Opportunity for social interaction and community building
Boosted self-confidence and self-esteem
Musical Training Options at Musicians Playground
At Musicians Playground, we understand that adults have unique learning needs and goals. That's why we offer a wide range of musical training options designed specifically for grown-ups. Whether you're interested in learning an instrument, honing your vocal skills, or exploring music theory, we have the perfect program for you.
1. Instrumental Lessons for Adults
Our instrumental lessons cater to adults of all skill levels. Whether you've never picked up an instrument before or want to refine your existing skills, our experienced instructors will guide you through the learning process. From piano and guitar to violin and drums, we offer lessons for a variety of instruments.
2. Vocal Training for Adults
If you've always dreamed of singing or want to improve your vocal abilities, our vocal training program is just what you need. Our skilled vocal coaches will help you develop proper technique, expand your vocal range, and master various musical styles.
3. Music Theory and Composition
Understanding music theory is essential for any musician. Our music theory and composition classes provide adults with a solid foundation in music theory, enabling them to read sheet music, compose their own songs, and understand the intricacies of musical structure.
4. Group Classes and Ensembles
For those who enjoy the camaraderie of group learning, we offer group classes and ensembles where adults can collaborate with fellow musicians. These classes provide a supportive and engaging environment for adults to learn and grow together.
Why Choose Musicians Playground?
When it comes to adult music lessons in Waltham, Musicians Playground stands out as the premier choice. Here's why:
1. Expert Instructors
Our instructors are highly skilled professionals with extensive experience in teaching music to adults. They are passionate about helping you achieve your musical goals and will tailor their instruction to your individual needs and learning style.
2. Flexible Scheduling
We understand that adults have busy lives. That's why we offer flexible scheduling options, allowing you to find a lesson time that fits your schedule. Whether you prefer daytime, evening, or weekend lessons, we have you covered.
3. Welcoming and Supportive Environment
At Musicians Playground, we foster a welcoming and supportive environment where adults can feel comfortable learning and growing. Our friendly staff and fellow students will make you feel at home from the moment you step through our doors.
4. State-of-the-Art Facilities
Our modern and well-equipped facilities provide the perfect setting for your musical journey. From practice rooms to performance spaces, we have everything you need to excel in your music education.
Unlock Your Musical Potential Today
Don't let age be a barrier to pursuing your passion for music. With Musicians Playground's adult music lessons in Waltham, you can unlock your musical potential and embark on a fulfilling musical journey. Whether you're interested in learning an instrument, refining your vocal skills, or delving into music theory, our expert instructors are here to guide you every step of the way. Join us at Musicians Playground and discover the joy of music in a supportive and enriching environment.
Social Network's