Blog
Creative Workspace in Seaport, Massachusetts: Musicians Playground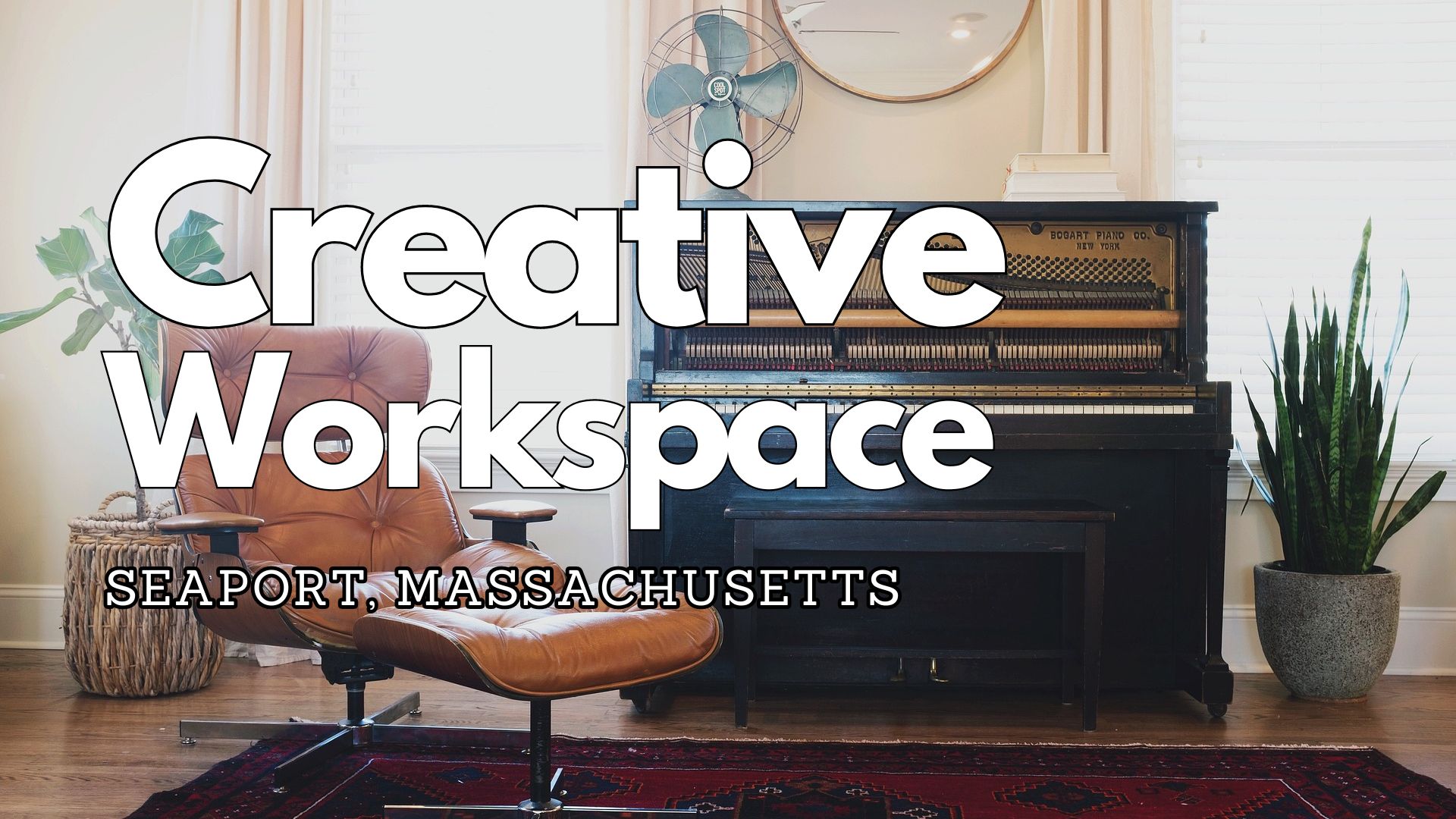 October 31, 2023
0 Comments
Are you a musician, artist, or creative professional looking for a vibrant and inspiring workspace in Seaport, Massachusetts? Look no further than Musicians Playground, a dynamic creative hub that offers a range of practice, teaching, and rehearsal spaces, as well as media production facilities, offsite venues, and event spaces. With its thriving arts scene and supportive community, Seaport is the perfect city for artists to thrive and grow.
Creative Workspace For You
Practice Spaces for Musicians
At Musicians Playground, we understand the importance of having a dedicated space to practice and hone your craft. Our state-of-the-art practice rooms are designed to meet the needs of musicians of all genres and skill levels. Whether you're a solo artist, part of a band, or an ensemble, our spacious and acoustically treated rooms provide the perfect environment for focused practice sessions.
Equipped with top-of-the-line instruments and equipment, our practice spaces are designed to enhance your musical experience. From pianos and guitars to drums and amplifiers, we have everything you need to create music that resonates with your audience. Our rooms are soundproofed to ensure privacy and minimize distractions, allowing you to fully immerse yourself in your practice.
Teaching and Rehearsal Spaces
At Musicians Playground, we believe in fostering a sense of community and collaboration among artists. That's why we offer dedicated teaching and rehearsal spaces where musicians can come together to learn, create, and collaborate. Our spacious rehearsal rooms are perfect for bands and ensembles to fine-tune their performances and prepare for gigs and concerts.
Our teaching spaces are equipped with all the necessary tools and resources to facilitate effective music lessons. Whether you're a music teacher looking for a professional space to teach your students or an aspiring musician seeking guidance from experienced instructors, Musicians Playground provides the ideal environment for teaching and learning.
Media Production Facilities
In today's digital age, media production plays a crucial role in the success of musicians and artists. At Musicians Playground, we understand the importance of high-quality audio and visual content. That's why we offer state-of-the-art media production facilities to help you bring your creative vision to life.
Our media production studios are equipped with cutting-edge recording equipment, mixing consoles, and software to ensure professional-grade audio recordings. Whether you're recording a single, an album, or a podcast, our studios provide the perfect setting for capturing your musical creations.
In addition to audio production, we also offer video production services to help you create visually stunning content. Our video production facilities are equipped with professional cameras, lighting equipment, and editing software to bring your music videos, live performances, and promotional materials to life.
Offsite Venues and Event Spaces
At Musicians Playground, we understand the importance of showcasing your talent and connecting with your audience. That's why we offer offsite venues and event spaces for concerts, performances, and other artistic events. Whether you're a solo artist looking for an intimate setting or a band ready to rock a larger stage, we have the perfect space for you.
Our event spaces are equipped with state-of-the-art sound systems, lighting setups, and seating arrangements to ensure a memorable experience for both performers and attendees. With our flexible booking options, you can easily plan and host your own events, or collaborate with other artists to create unique and immersive experiences.
Seaport: A Thriving Arts Scene
Located in the heart of Massachusetts, Seaport boasts a vibrant arts scene that attracts artists from all over the country. With its rich history, diverse culture, and supportive community, Seaport provides the perfect backdrop for creativity to flourish.
From art galleries and theaters to music festivals and street performances, Seaport offers a wide range of opportunities for artists to showcase their talent. The city is home to numerous art organizations, music schools, and cultural institutions that provide resources and support to artists of all disciplines.
Seaport central location also makes it easily accessible from major cities in the United States, making it an ideal destination for touring musicians and artists. With its bustling downtown area, vibrant nightlife, and thriving local music scene, Seaport offers endless opportunities for artists to connect, collaborate, and grow.
Join Musicians Playground Today
If you're looking for a creative workspace in Seaport, Massachusetts, Musicians Playground is the perfect place to unleash your artistic potential. With our state-of-the-art facilities, supportive community, and vibrant arts scene, we provide the ideal environment for musicians, artists, and creative professionals to thrive.
Whether you're looking for a practice space, a teaching venue, a media production studio, or an event space, Musicians Playground has you covered. Join our community today and take your creativity to new heights in the vibrant city of Seaport.
Social Network's