Blog
Discover the Best Voice Lessons in Springfield, Massachusetts at Musicians Playground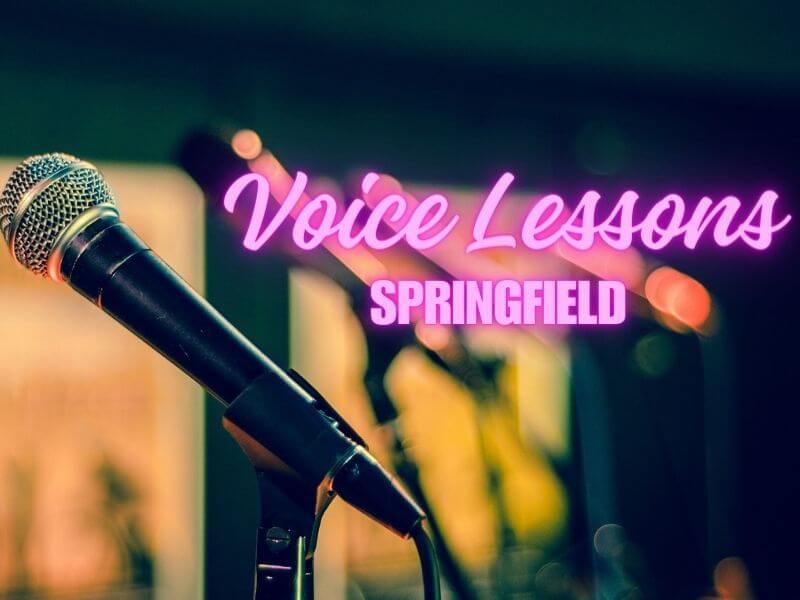 October 25, 2023
0 Comments
Are you passionate about singing and looking to improve your vocal technique? Look no further! Musicians Playground in Springfield, Massachusetts offers top-notch voice lessons that will help you unlock your true vocal potential. Whether you're a beginner or an experienced vocalist, our vocal training programs cater to all skill levels and ages. With our expert voice coaches and comprehensive vocalization techniques, you'll gain the necessary skills to enhance your vocal range, control, and breathing.
Voice Lessons
The Importance of Vocal Technique
Having a solid understanding of vocal technique is crucial for any aspiring vocalist. It not only helps you improve your singing abilities but also prevents vocal strain and potential damage. At Musicians Playground, our experienced voice coaches will guide you through various vocal exercises and techniques to help you develop proper vocal control and eliminate any bad habits that may hinder your progress.
Through personalized vocal training, you'll learn how to effectively use your vocal apparatus, including your diaphragm, vocal cords, and resonators. Our voice lessons will focus on breath control, pitch accuracy, tone production, and diction, ensuring that you develop a strong foundation for your singing journey.
Unlock Your Vocal Range
One of the key goals of our voice lessons is to help you expand your vocal range. Whether you're aiming to hit those high notes with ease or explore the lower registers, our vocal coaches will provide you with the necessary exercises and techniques to achieve your desired vocal range.
By working on vocal exercises that target your chest voice, head voice, and mixed voice, you'll gradually develop the ability to seamlessly transition between different registers. Our vocalists have seen remarkable improvements in their vocal range, enabling them to tackle a wider variety of songs and genres.
Breathing Techniques for Singing
Breathing is a fundamental aspect of singing, and mastering proper breathing techniques can significantly enhance your vocal performance. At Musicians Playground, our voice coaches will teach you the importance of diaphragmatic breathing and how to effectively control your breath while singing.
Through a series of breathing exercises and techniques, you'll learn how to support your voice, maintain consistent airflow, and sustain long notes without straining. Our vocal training programs will also focus on improving your breath control during challenging vocal passages, enabling you to deliver powerful and controlled performances.
Why Choose Musicians Playground
At Musicians Playground, we take pride in providing exceptional voice lessons that cater to the unique needs of each individual student. Here's why our singing school stands out:
Experienced Voice Coaches: Our voice coaches are highly skilled professionals with extensive experience in vocal training. They are passionate about helping students achieve their singing goals and will provide personalized guidance and support throughout your vocal journey.
Comprehensive Vocal Training: Our vocal training programs cover a wide range of topics, including vocal technique, vocal health, performance skills, and music theory. We ensure that our students receive a well-rounded education that prepares them for various singing opportunities.
State-of-the-Art Facilities: Musicians Playground boasts modern and fully equipped facilities that create a conducive learning environment. From soundproof practice rooms to professional recording equipment, our facilities are designed to enhance your learning experience.
Performance Opportunities: We believe that performing is an essential part of the learning process. Musicians Playground offers regular performance opportunities, allowing students to showcase their progress and gain confidence on stage.
Individualized Approach: We understand that every student is unique, with different strengths and areas for improvement. Our voice coaches tailor their teaching methods to suit each student's specific needs, ensuring optimal progress and growth.
Start Your Vocal Journey Today
Whether you dream of becoming a professional vocalist or simply want to improve your singing skills, Musicians Playground in Springfield, Massachusetts is the perfect place to embark on your vocal journey. Our expert voice coaches, comprehensive vocal training, and supportive learning environment will help you reach new heights in your singing abilities. Don't wait any longer – join Musicians Playground today and discover the joy of singing!
Social Network's