Blog
Guitar Lessons in Salem, Massachusetts: Learn to Play Guitar with Expert Instruction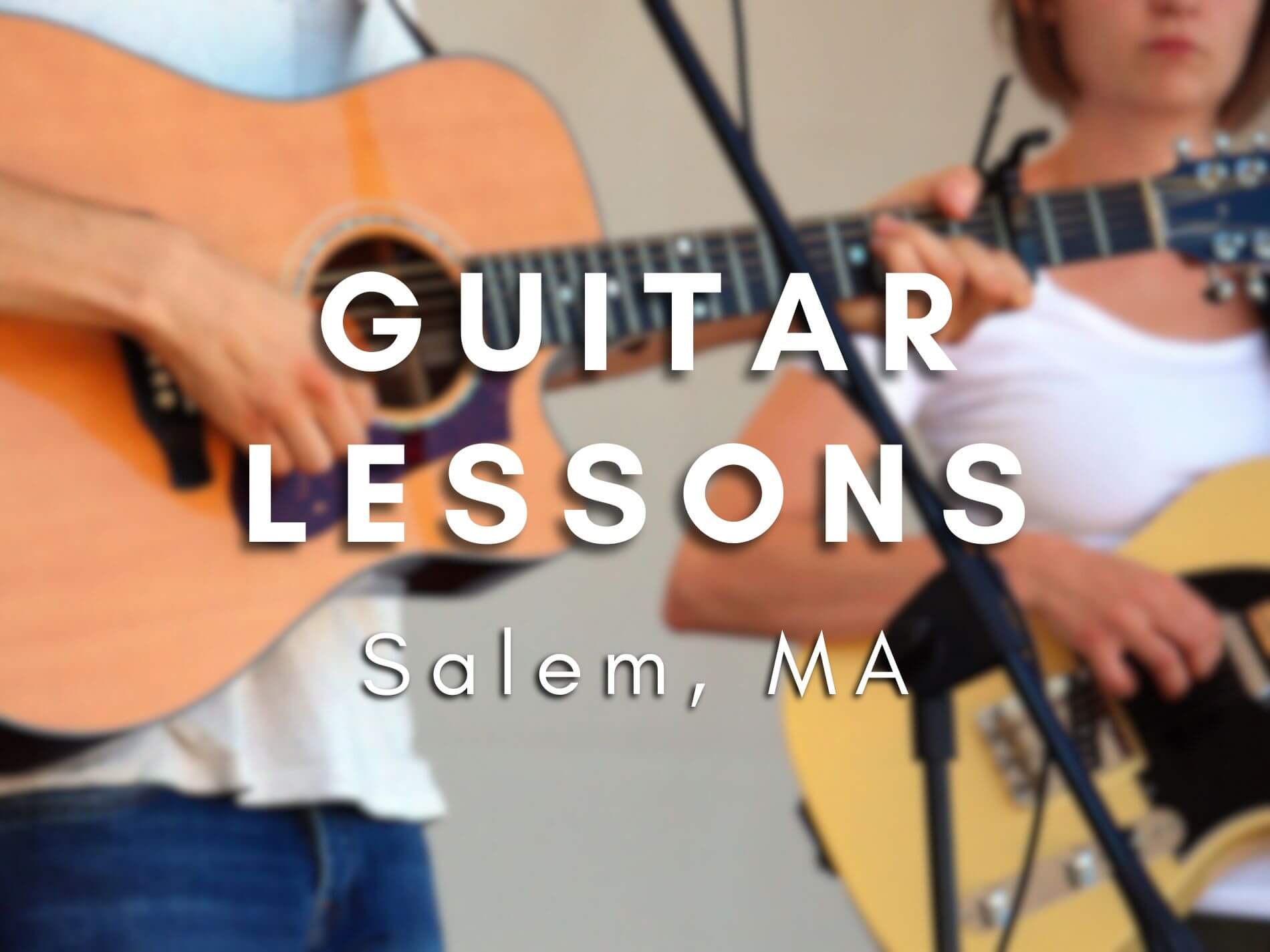 October 18, 2023
0 Comments
Why Choose Our Guitar Instruction in Salem?
When it comes to learning how to play the guitar, having the right instruction is crucial. Our guitar lessons in Salem provide a supportive and engaging environment where students can develop their skills and unleash their musical potential.
Guitar Lessons
Here are some reasons why you should choose our guitar classes:
Experienced Instructors: Our instructors are highly skilled musicians with years of teaching experience. They have a deep understanding of various guitar styles and techniques, ensuring that you receive comprehensive instruction tailored to your goals and interests.
Flexible Programs: We offer guitar classes for beginners, intermediate players, and advanced musicians. Whether you're starting from scratch or looking to refine your skills, we have a program that suits your needs.
Individualized Approach: We recognize that every student is unique, with different learning styles and musical preferences. Our instructors customize their teaching methods to ensure that you receive personalized attention and guidance.
Well-Equipped Facilities: Our guitar classes take place in state-of-the-art facilities equipped with a wide range of guitars and amplifiers. You'll have access to quality instruments and equipment, enhancing your learning experience.
Performance Opportunities: We believe that performing in front of an audience is an essential part of the learning process. Our guitar lessons include regular performance opportunities, allowing you to showcase your progress and gain confidence as a guitarist.
Acoustic Guitar Lessons in Salem
If you're drawn to the warm and soulful sounds of acoustic guitar, our acoustic guitar lessons are perfect for you. Whether you're a beginner or an experienced player, our instructors will guide you through the fundamentals and help you develop your own unique playing style. From fingerpicking to strumming patterns, you'll learn essential techniques that will enable you to play your favorite songs and even write your own music.
Our acoustic guitar lessons cover a wide range of genres, including folk, country, blues, and more. You'll explore different playing techniques, chord progressions, and rhythm patterns, allowing you to develop a versatile and expressive playing style. Our instructors will also introduce you to music theory concepts, helping you understand the underlying principles behind the music you play.
Electric Guitar Tutorials in Salem
If you're more inclined towards the electrifying sounds of rock, blues, or jazz, our electric guitar tutorials are the perfect fit for you. Our experienced instructors will teach you everything you need to know to become a skilled electric guitarist. From power chords to shredding solos, you'll learn the techniques and skills that will enable you to play with confidence and creativity.
Our electric guitar lessons cover a wide range of styles and genres, including rock, blues, metal, funk, and more. You'll learn how to use effects pedals, create killer riffs, and improvise mind-blowing solos. Our instructors will also help you develop your ear and musical intuition, enabling you to play by ear and jam with other musicians.
Join Our Guitar Classes in Salem Today!
Whether you're a beginner dreaming of playing your favorite songs or an experienced player looking to take your skills to the next level, our guitar lessons in Salem have something for everyone. Our expert instructors, flexible programs, and supportive community will help you reach your musical goals and become the guitarist you've always wanted to be.
Don't miss out on this incredible opportunity to learn and grow as a musician. Enroll in our guitar classes today and start your journey towards becoming a skilled and confident guitarist. Contact us now to book your first lesson!
Social Network's