Blog
Music Classes for Adults in Beacon Hill, Massachusetts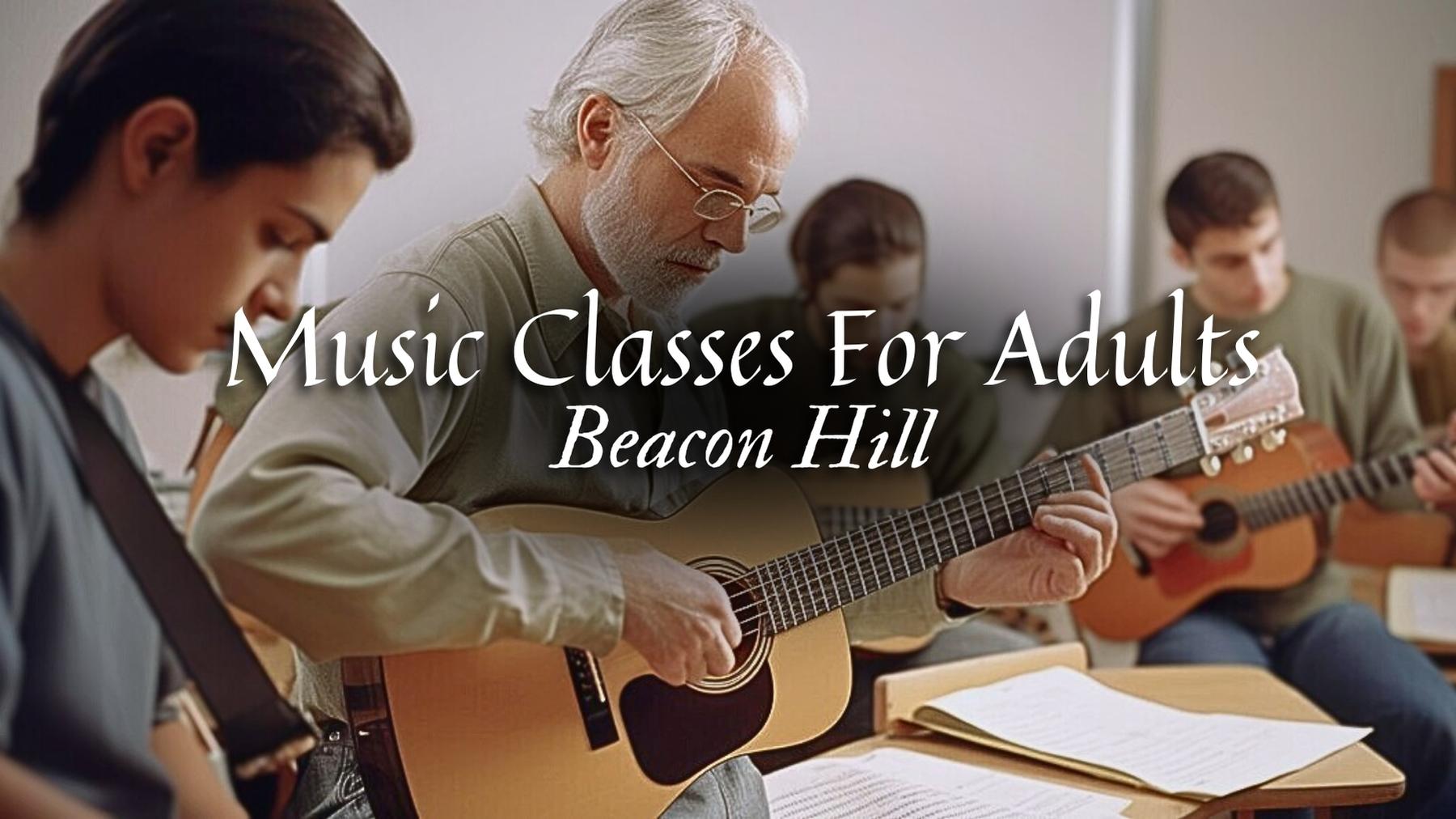 November 15, 2023
0 Comments
Welcome to Musicians Playground, the premier destination for adult music education in Beacon Hill, Massachusetts. Are you a mature learner looking to enhance your musical skills or fulfill a lifelong dream of playing an instrument? Look no further! Our music classes for grown-ups are designed to cater to the unique needs and interests of adult learners.
Music Classes for Adults
Why Choose Musicians Playground?
At Musicians Playground, we understand that adults have different learning styles and goals compared to children. Our experienced instructors are skilled at tailoring their teaching methods to meet the needs of adult students. Whether you are a complete beginner or an experienced musician, we have a wide range of music instruction for adults to suit every skill level.
Our mature learner music courses cover a variety of instruments, including piano, guitar, violin, drums, and more. Whether you're interested in classical, jazz, rock, or pop music, our instructors can guide you through the genres and techniques that interest you the most. With our personalized approach, you can learn at your own pace and focus on the aspects of music that you find most rewarding.
Benefits of Adult Music Lessons
Music classes for adults offer numerous benefits beyond simply learning to play an instrument. Here are some of the advantages you can expect when you embark on your musical journey with Musicians Playground:
Stress Relief: Music has been proven to reduce stress and promote relaxation. Taking music lessons as an adult can provide a much-needed break from the pressures of daily life.
Improved Cognitive Skills: Learning to play an instrument engages multiple areas of the brain, improving memory, concentration, and problem-solving abilities.
Enhanced Creativity: Playing music allows you to express your creativity and explore new ideas. It can also inspire you in other areas of your life.
Increased Social Interaction: Joining a music class for adults provides an opportunity to meet like-minded individuals who share your passion for music. It can help you build new friendships and create a sense of community.
Personal Achievement: Mastering a musical instrument as an adult can be incredibly fulfilling and boost your self-confidence. It's never too late to pursue your dreams!
Why Beacon Hill?
Beacon Hill, located in Massachusetts, offers a picturesque setting for your music education journey. Surrounded by the natural beauty of Cape Cod, this charming island provides a serene and inspiring environment for adults looking to learn and grow through music.
With its vibrant music scene and rich cultural heritage, Beacon Hill offers a wide range of opportunities for adult musicians. Whether you're interested in joining a local band, participating in community events, or simply enjoying live performances, there's something for everyone in this musical haven.
Enroll in Adult Music Classes Today!
Don't let age be a barrier to pursuing your musical aspirations. At Musicians Playground, we believe that music is for everyone, regardless of age or experience. Our adult music lessons are designed to be enjoyable, engaging, and tailored to your individual goals.
Take the first step towards your musical journey by enrolling in our music classes for adults in Beacon Hill, Massachusetts. Whether you're a complete beginner or looking to enhance your existing skills, our experienced instructors are here to guide you every step of the way.
Unlock your musical potential and discover the joy of playing an instrument. Contact Musicians Playground today to learn more about our adult music education programs and start your musical adventure!
Social Network's