Blog
Music Classes for Adults in Fenway, Massachusetts: Unlock Your Musical Potential at Musicians Playground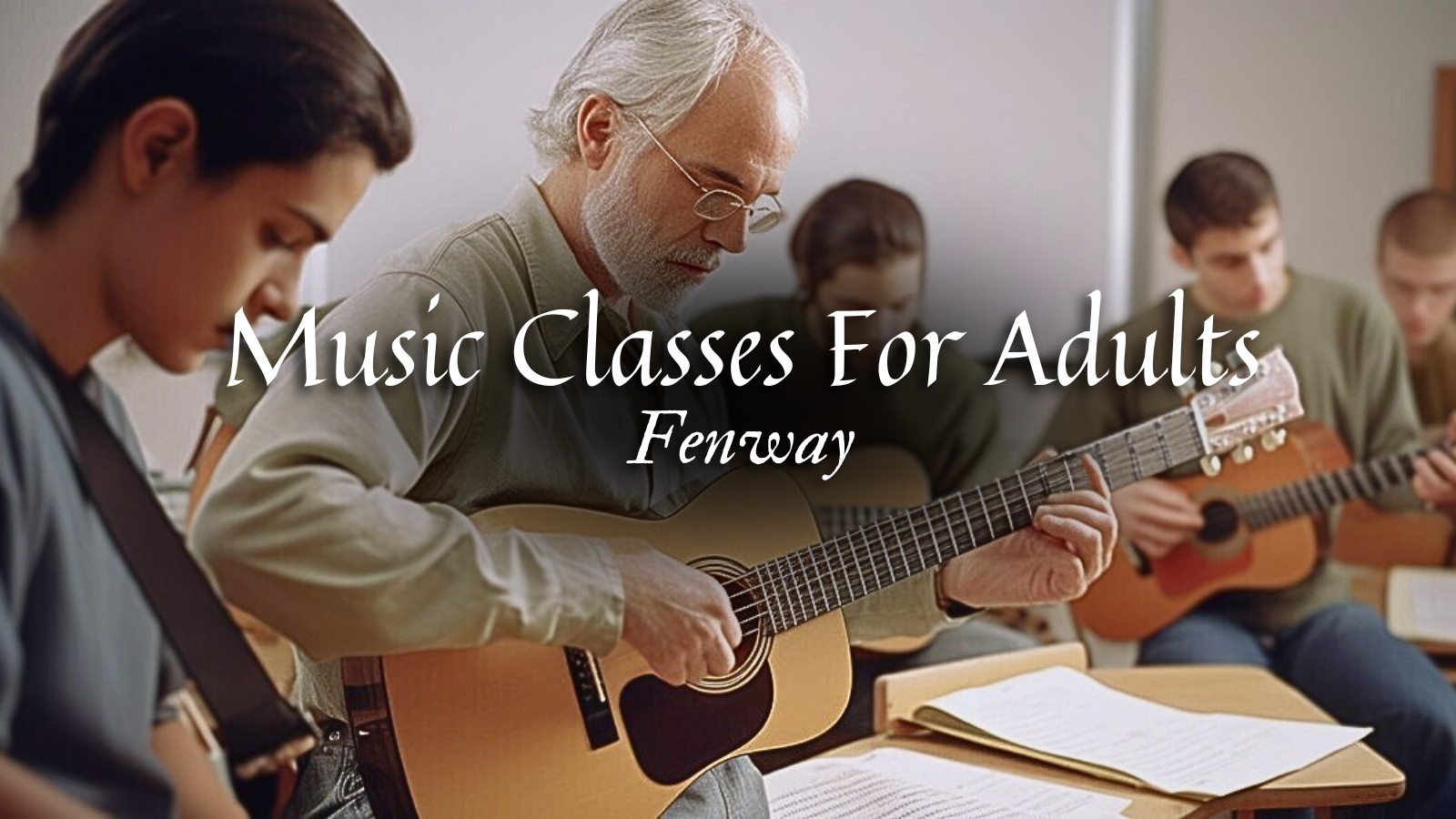 November 17, 2023
0 Comments
Music Classes for Adults
The Benefits of Adult Music Education
It's never too late to pursue your love for music. Adult music education offers a multitude of benefits that go beyond simply learning to play an instrument or sing. Here are some compelling reasons why you should consider joining music classes for adults:
Stress Relief: Music has been proven to reduce stress and promote relaxation. Taking music lessons as an adult can provide a much-needed escape from the daily grind and help you find inner peace.
Brain Stimulation: Learning music stimulates various regions of the brain, enhancing cognitive functions such as memory, attention, and problem-solving skills.
Social Interaction: Music classes for adults offer a wonderful opportunity to connect with like-minded individuals who share your passion for music. It's a chance to make new friends and form lasting bonds.
Self-Expression: Music allows you to express yourself in a unique and powerful way. Whether through playing an instrument or singing, it provides a creative outlet for self-expression and emotional release.
Personal Achievement: Learning to play an instrument or mastering a musical skill as an adult can be incredibly fulfilling. It gives you a sense of accomplishment and boosts your self-confidence.
Adult Music Lessons at Musicians Playground
At Musicians Playground, we understand the unique needs and challenges of adult learners. Our experienced instructors are skilled at tailoring their teaching methods to suit the individual learning styles of mature learners. Whether you're interested in piano lessons, guitar lessons, vocal coaching, or any other instrument, we have the expertise to guide you on your musical journey.
Our mature learner music courses are designed to be flexible and accommodating. We offer both group classes and one-on-one lessons, allowing you to choose the learning environment that suits you best. Our group classes provide a supportive and collaborative atmosphere, while private lessons offer personalized attention and a more focused learning experience.
At Musicians Playground, we believe that learning music should be an enjoyable and enriching experience. Our instructors are passionate about music and dedicated to helping you reach your full potential. Whether you're a complete beginner or an experienced musician looking to refine your skills, we have a program that is tailored to your needs.
Why Choose Musicians Playground?
When it comes to adult music education in Fenway, Musicians Playground stands out for several reasons:
Expert Instructors: Our instructors are highly skilled professionals with extensive experience in teaching adult learners. They possess the expertise to guide you through your musical journey with patience and understanding.
Flexible Scheduling: We understand that as an adult, you have other commitments and responsibilities. That's why we offer flexible scheduling options to accommodate your busy lifestyle.
Welcoming Environment: At Musicians Playground, we strive to create a warm and welcoming environment where you can feel comfortable and supported as you explore your musical talents.
Wide Range of Instruments: Whether you're interested in piano, guitar, drums, violin, or any other instrument, we offer a comprehensive range of music classes for adults.
Performance Opportunities: We believe that performing is an essential part of the musical journey. We offer regular performance opportunities for our adult students, allowing you to showcase your progress and gain confidence.
Unlock Your Musical Potential Today
Don't let age be a barrier to pursuing your passion for music. Whether you've always wanted to learn an instrument or are looking to reignite your musical spark, Musicians Playground is here to support you every step of the way. Our adult music lessons in Fenway, Massachusetts, offer a nurturing and inspiring environment for you to explore your musical potential.
Contact Musicians Playground today to learn more about our music classes for adults and start your musical journey. It's never too late to discover the joy of music!
Social Network's