Blog
Music Classes for Adults in Seaport, Massachusetts: Unlock Your Musical Potential at Musicians Playground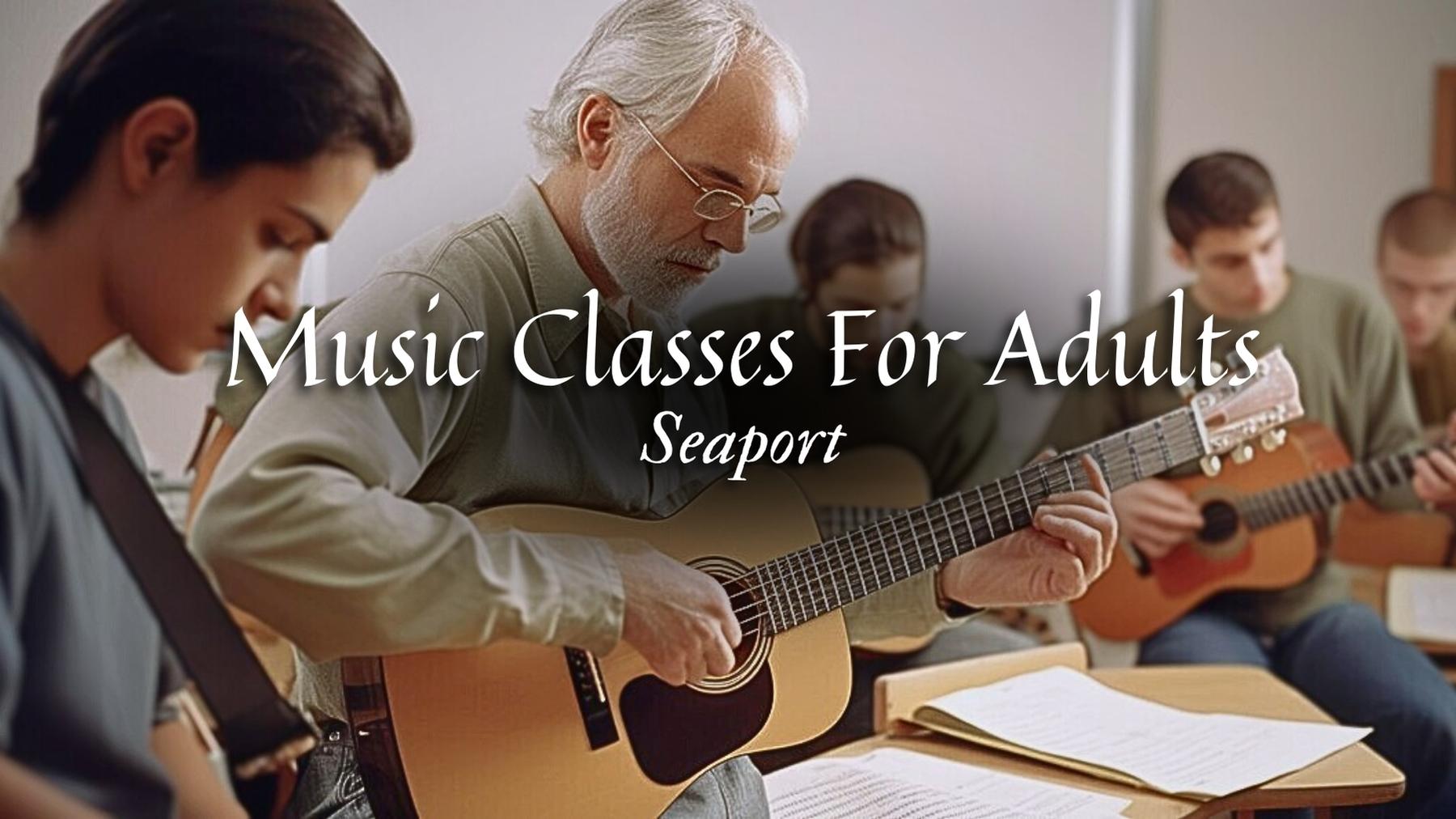 November 15, 2023
0 Comments
Music Classes for Adults
The Benefits of Adult Music Education
Many adults often regret not pursuing music lessons during their younger years. However, it is never too late to learn and explore the world of music. Adult music classes offer numerous benefits for individuals of all ages:
Stress Relief: Music has a therapeutic effect, helping adults relax and unwind from their daily routines.
Cognitive Development: Learning music stimulates the brain and enhances cognitive abilities, improving memory, focus, and problem-solving skills.
Emotional Outlet: Music allows adults to express themselves creatively and emotionally, providing an outlet for self-expression.
Social Interaction: Adult music classes provide an opportunity to connect with like-minded individuals, fostering a sense of community and camaraderie.
Personal Achievement: Learning to play an instrument or sing can be a fulfilling personal achievement, boosting self-confidence and self-esteem.
Music Classes for Grown-Ups at Musicians Playground
At Musicians Playground, we understand the unique needs and challenges of adult learners. Our music courses for adults are tailored to accommodate busy schedules and individual learning styles. Whether you are interested in learning a new instrument, improving your vocal skills, or exploring music theory, we have a variety of options to suit your preferences:
1. Instrumental Lessons
Our instrumental lessons cover a wide range of instruments, including guitar, piano, violin, drums, and more. Our experienced instructors will guide you through the fundamentals and help you develop your skills at your own pace. Whether you are a complete beginner or looking to enhance your existing abilities, our music classes for adults will provide you with the necessary tools to excel.
2. Vocal Training
If you've always dreamed of singing or want to improve your vocal technique, our vocal training classes are perfect for you. Our skilled vocal instructors will help you discover your unique voice, develop proper breathing techniques, and explore various musical genres. Whether you aspire to perform on stage or simply want to sing for your own enjoyment, our adult music education programs will help you achieve your goals.
3. Music Theory and Composition
Understanding music theory is essential for any musician. Our music theory and composition classes for adults provide a comprehensive foundation in music theory, including reading sheet music, understanding scales and chords, and composing your own music. Whether you want to write your own songs or gain a deeper understanding of the music you love, our music instruction for adults will equip you with the necessary knowledge.
4. Group Classes and Ensembles
Our group classes and ensembles offer a collaborative and supportive environment for adult musicians to learn and grow together. Joining a group class or ensemble allows you to interact with fellow musicians, develop your ensemble skills, and experience the joy of making music as part of a group. From jazz bands to chamber music groups, our adult music classes provide a platform for you to explore different genres and styles.
Why Choose Musicians Playground?
At Musicians Playground, we are committed to providing the highest quality music education for adults in Seaport, Massachusetts. Here's why you should choose us:
Experienced Instructors: Our instructors are highly skilled musicians with years of teaching experience, ensuring you receive top-notch instruction.
Flexible Scheduling: We understand that adults have busy lives, which is why we offer flexible scheduling options to accommodate your availability.
Individualized Approach: We tailor our music lessons to your specific goals and learning style, ensuring a personalized and effective learning experience.
State-of-the-Art Facilities: Our music studio is equipped with top-quality instruments and technology, providing an optimal learning environment.
Community Atmosphere: We foster a supportive and inclusive community of adult musicians, creating a welcoming and inspiring atmosphere for learning.
Unlock your musical potential and embark on a fulfilling musical journey at Musicians Playground. Whether you are a complete beginner or an experienced musician, our adult music classes in Seaport, Massachusetts, will help you achieve your musical goals. Join us today and experience the joy of making music!
Social Network's