Blog
Music Classes for Adults in South Boston, Massachusetts: Unlock Your Musical Potential at Musicians Playground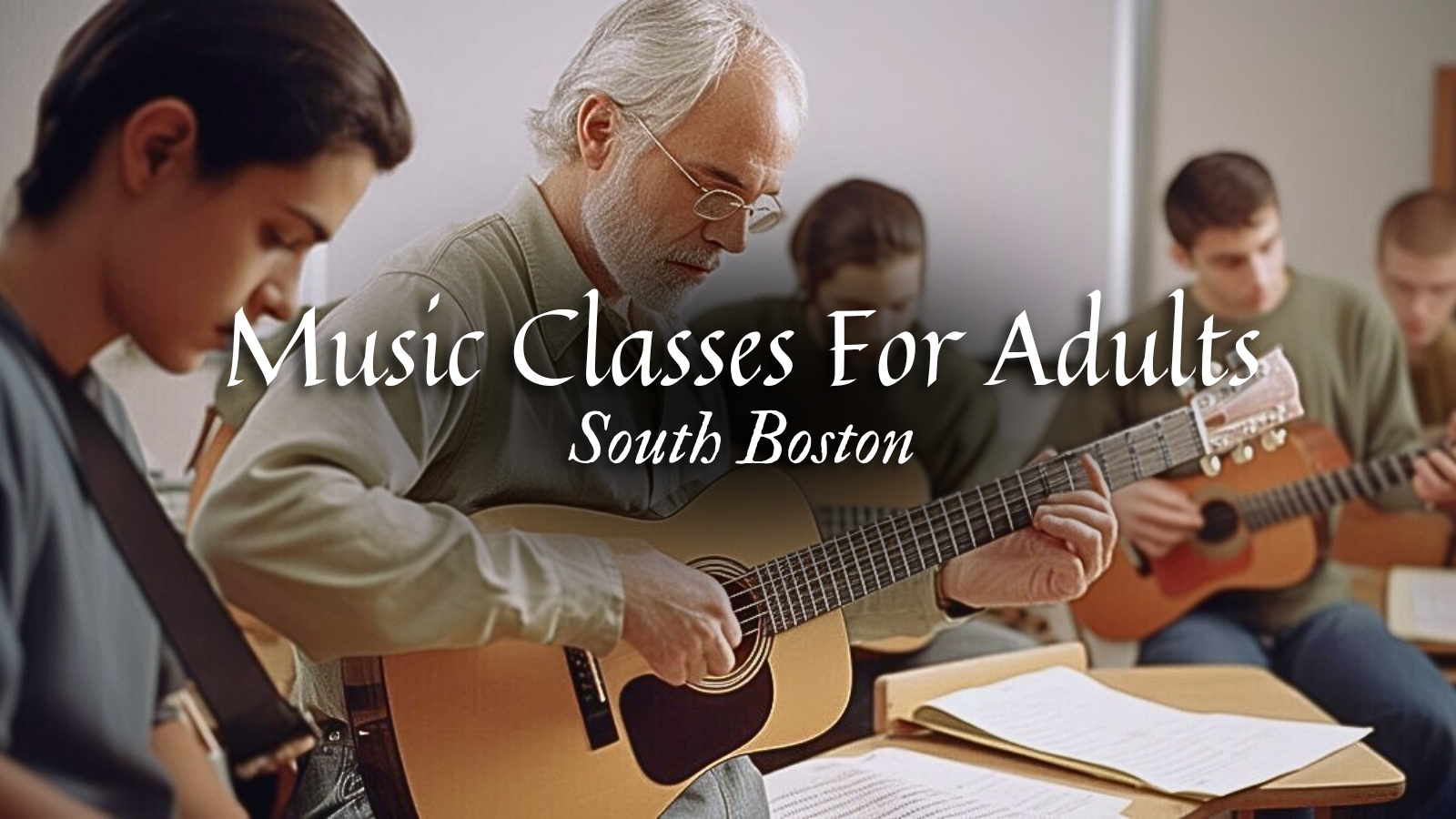 November 17, 2023
0 Comments
Welcome to Musicians Playground, your premier destination for adult music education in South Boston, Massachusetts. Whether you're a beginner looking to explore a new hobby or a seasoned musician wanting to enhance your skills, our music classes for adults are designed to meet your needs. With our experienced instructors and diverse range of courses, we offer a supportive and inspiring environment for mature learners to discover the joy of music.
Music Classes for Adults
Why Choose Music Classes for Adults?
While music education is often associated with children and teenagers, it is never too late to pursue your passion for music. Adult music lessons provide numerous benefits for individuals of all ages and backgrounds:
Personal Enrichment: Learning to play a musical instrument or sing can bring immense joy and personal fulfillment. It allows you to express yourself creatively and provides a healthy outlet for stress relief.
Cognitive Development: Music education has been linked to improved cognitive abilities, including memory, attention, and problem-solving skills. It stimulates the brain and promotes lifelong learning.
Social Connection: Joining music classes for grown-ups allows you to connect with like-minded individuals who share your love for music. It provides opportunities to collaborate, perform, and build lasting friendships.
Health and Well-being: Playing an instrument or singing engages both the mind and body, promoting relaxation and reducing anxiety. It can also enhance coordination, dexterity, and overall physical well-being.
Explore Our Adult Music Education Programs
At Musicians Playground, we offer a wide range of music instruction for adults, catering to various interests and skill levels. Our experienced instructors are passionate about helping you achieve your musical goals and tailor their teaching methods to suit your individual needs. Here are some of the mature learner music courses we offer:
1. Instrumental Lessons
Whether you've always dreamed of playing the piano, guitar, violin, or any other instrument, our instrumental lessons are designed to guide you through the fundamentals and beyond. From learning proper technique to mastering your favorite songs, our instructors will provide the guidance and support you need to excel.
2. Vocal Training
If you've always wanted to explore your singing abilities or improve your vocal skills, our vocal training classes are perfect for you. Our experienced vocal coaches will help you develop proper breathing techniques, expand your vocal range, and refine your performance skills, whether you're interested in classical, pop, or any other genre.
3. Music Theory and Composition
For those interested in delving deeper into the world of music, our music theory and composition classes offer a comprehensive understanding of musical concepts and techniques. From reading sheet music to composing your own pieces, you'll gain the knowledge and skills to express your musical ideas with confidence.
4. Group Ensemble Classes
Our group ensemble classes provide a unique opportunity to collaborate with fellow musicians and experience the joy of making music together. Whether you join a band, orchestra, or choir, you'll develop teamwork, communication, and performance skills while creating beautiful music as a group.
Why Choose Musicians Playground?
When it comes to adult music education in South Boston, Musicians Playground stands out for several reasons:
Experienced Instructors: Our instructors are highly skilled musicians with extensive teaching experience. They are passionate about music and dedicated to helping you reach your full potential.
Flexible Scheduling: We understand that adults have busy lives, so we offer flexible scheduling options to accommodate your availability. Whether you prefer daytime, evening, or weekend classes, we have options to suit your needs.
Individualized Approach: We believe that every student is unique, and our instructors tailor their teaching methods to your specific goals and learning style. Whether you're a beginner or an advanced musician, we will meet you where you are on your musical journey.
State-of-the-Art Facilities: Our music studio is equipped with top-notch instruments and technology to ensure a comfortable and immersive learning environment. You'll have access to everything you need to make the most of your music classes.
Performance Opportunities: We believe that performing is an essential part of the learning process. Throughout the year, we organize recitals and showcases where you can showcase your progress and gain valuable performance experience.
Unlock Your Musical Potential Today
Don't let age be a barrier to pursuing your passion for music. Whether you've always wanted to learn an instrument, refine your vocal skills, or expand your musical knowledge, Musicians Playground is here to support you every step of the way. Our adult music classes in South Boston, Massachusetts, provide a welcoming and inspiring environment for you to unlock your musical potential. Join us at Musicians Playground and embark on a fulfilling musical journey today!
Social Network's