Blog
Private Music Lessons in Seaport, Massachusetts: Enhancing Music Education at Musicians Playground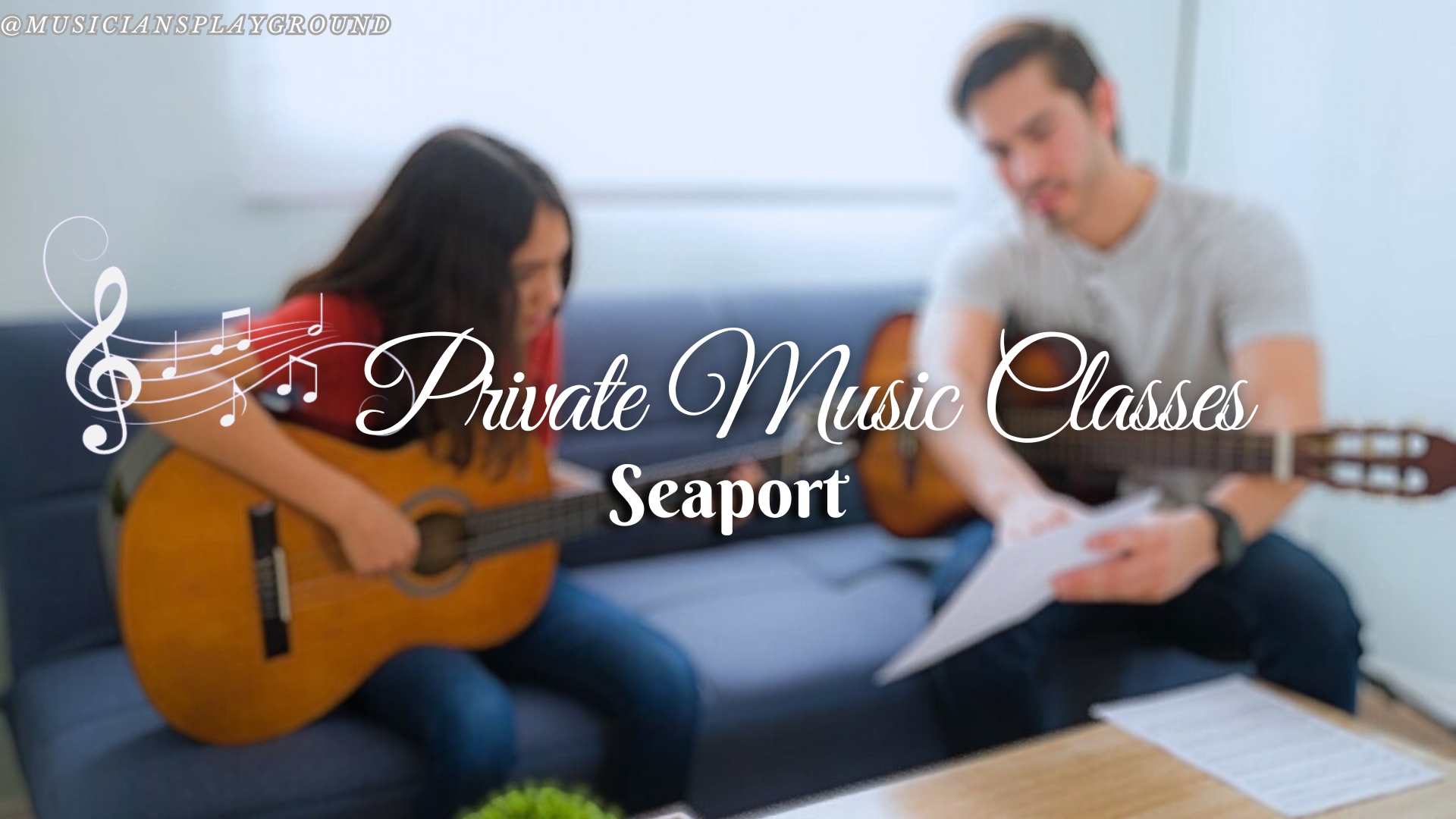 November 21, 2023
0 Comments
Music education plays a vital role in the development of individuals' artistic abilities, cognitive skills, and emotional well-being. Whether you are a beginner looking to explore your musical interests or an advanced musician aiming to refine your skills, Seaport, Massachusetts, offers a plethora of opportunities for private music lessons. At Musicians Playground, we are committed to providing high-quality one-on-one music instruction, connecting students with experienced private music tutors, and offering individual music classes tailored to your specific needs and goals.
Private Music Classes
The Benefits of Private Music Lessons
Private music lessons offer numerous advantages compared to group classes or self-study. Here are some key benefits:
Personalized Attention: In private music lessons, you receive undivided attention from your music tutor. This allows for personalized instruction and immediate feedback, ensuring efficient progress.
Customized Curriculum: Private music tutors can tailor the curriculum to your musical interests, skill level, and learning style. This personalized approach enhances motivation and engagement.
Faster Progress: With one-on-one instruction, you can learn at your own pace without being held back or rushed by others. This enables faster progress and a deeper understanding of musical concepts.
Flexibility: Private music lessons offer flexibility in scheduling, allowing you to find a time that works best for you. This ensures that your music education fits seamlessly into your busy lifestyle.
Building Confidence: Private music lessons provide a safe and supportive environment to explore and express your musical abilities. This boosts self-confidence and encourages artistic growth.
Why Choose Musicians Playground?
When it comes to private music lessons in Seaport, Musicians Playground stands out for several reasons:
Experienced Music Tutors: Our team of music tutors consists of highly skilled and experienced professionals who are passionate about teaching. They have a wealth of knowledge and expertise across various musical genres.
Individualized Approach: At Musicians Playground, we believe in tailoring our instruction to meet the unique needs and goals of each student. We take the time to understand your musical aspirations and create a customized learning plan.
Wide Range of Instruments: Whether you want to learn piano, guitar, drums, violin, or any other instrument, we have qualified tutors who specialize in a variety of musical instruments.
Flexible Scheduling: We understand that life can get busy, so we offer flexible scheduling options to accommodate your availability. Whether you prefer morning, afternoon, or evening lessons, we can find a time that works for you.
Comfortable Learning Environment: Our music studios are designed to provide a comfortable and inspiring learning environment. We believe that a positive atmosphere enhances the learning experience and fosters creativity.
Individual Music Classes Tailored to Your Needs
At Musicians Playground, we offer individual music classes for students of all ages and skill levels. Whether you are a beginner taking your first steps in music or an advanced musician looking to refine your technique, our private music tutors will work closely with you to achieve your goals.
Our individual music classes cover a wide range of musical disciplines, including:
Piano
Guitar
Drums
Voice
Violin
Cello
Saxophone
Flute
Trumpet
And more!
Whether you are interested in classical, jazz, rock, or any other genre, our music tutors have the expertise to guide you on your musical journey.
Why Choose Individual Music Classes?
Individual music classes offer a unique learning experience that caters to your specific needs and preferences. Here are some reasons why you should consider individual music classes at Musicians Playground:
Personalized Attention: Our music tutors focus solely on you during the lesson, providing personalized attention and guidance. This ensures that you receive the support necessary to excel in your musical endeavors.
Flexible Curriculum: We understand that each student has different musical interests and goals. Our tutors will work with you to create a curriculum that aligns with your aspirations, whether you want to learn specific songs, prepare for auditions, or develop improvisation skills.
Effective Feedback: Immediate feedback is crucial for growth and improvement. In individual music classes, our tutors can pinpoint areas that require attention and provide constructive feedback to help you refine your technique and musicality.
Progress at Your Own Pace: Individual music classes allow you to progress at a pace that suits you best. Whether you prefer a more intensive learning experience or a relaxed approach, our tutors will adapt to your learning style and preferences.
Enhanced Motivation: When you receive individualized attention and witness your progress firsthand, it boosts your motivation and passion for music. This drive will inspire you to practice more and achieve your musical goals.
How to Get Started
Embarking on your musical journey with Musicians Playground is simple:
Contact us: Reach out to Musicians Playground via phone or email to express your interest in private music lessons.
Consultation: Our friendly staff will schedule a consultation to discuss your musical aspirations, instrument preferences, and scheduling options.
Tutor Matching: Based on your consultation, we will pair you with a private music tutor who aligns with your musical goals and instrument of choice.
Schedule Lessons: Once you are matched with a tutor, you can schedule your lessons at a time that works best for you.
Begin Your Musical Journey: Attend your first private music lesson and embark on a fulfilling musical journey with Musicians Playground.
Start Your Musical Journey Today!
Private music lessons in Seaport, Massachusetts, offer an exceptional opportunity to enhance your music education. With personalized attention, customized curricula, and experienced music tutors, Musicians Playground is dedicated to helping you achieve your musical aspirations. Whether you are a beginner or an advanced musician, our individual music classes provide a supportive and inspiring environment to nurture your talents and refine your skills. Start your musical journey with Musicians Playground today and unlock your true musical potential!
Social Network's