Blog
Prudential Music Education: Private Music Lessons at Musicians Playground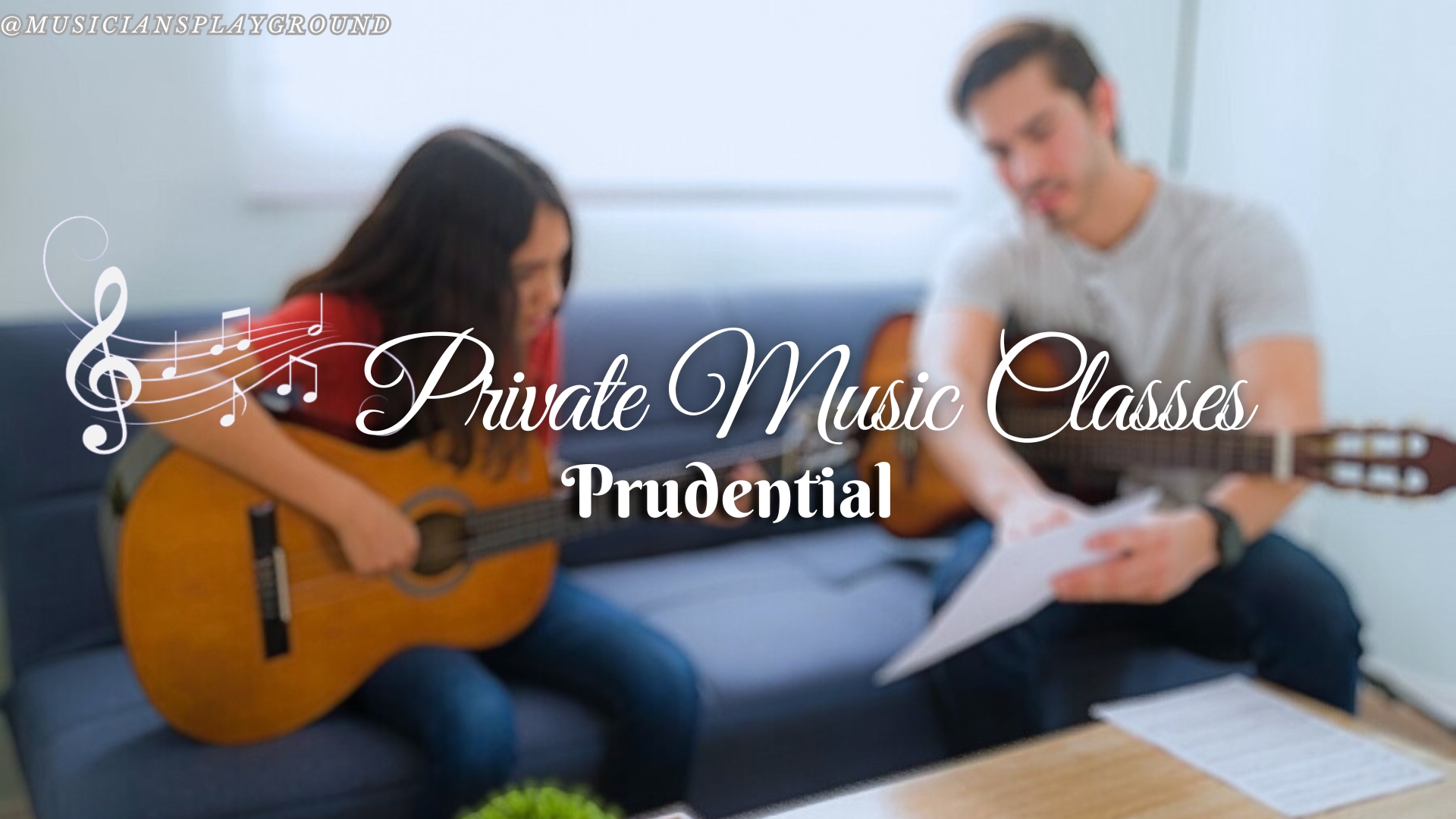 November 21, 2023
0 Comments
Music education plays a vital role in the development of individuals, fostering creativity, discipline, and cognitive skills. For those seeking to enhance their musical abilities, Prudential, Massachusetts offers a vibrant music scene with a wide range of private music lessons. At Musicians Playground, we provide exceptional one-on-one music instruction, connecting students with experienced private music tutors for personalized music lessons. Whether you're a beginner or an advanced musician, our individual music classes cater to all levels and ages, making Prudential the perfect place to embark on your musical journey.
Private Music Classes
The Benefits of Private Music Lessons
Private music lessons offer numerous advantages over group classes or self-study. Here are some key benefits:
Personalized Attention: With individual music classes, students receive undivided attention from their private music tutor. This allows for personalized instruction tailored to their specific needs, strengths, and weaknesses.
Customized Curriculum: Private music lessons offer the flexibility to focus on specific musical genres, techniques, or instruments. Students can explore their musical interests and goals with the guidance of their private music tutor.
Accelerated Progress: One-on-one music instruction allows for faster progress as the private music tutor can identify areas that need improvement and provide targeted guidance. Students receive immediate feedback, enabling them to refine their skills efficiently.
Enhanced Confidence: Private music lessons provide a supportive environment where students can build confidence in their musical abilities. With the guidance of their private music tutor, they can overcome challenges and develop a strong foundation.
Flexible Scheduling: Individual music classes offer flexibility in scheduling, allowing students to find a time that suits their busy lives. This ensures that music education can be seamlessly integrated into their routine.
Private Music Tutors in Prudential
When it comes to private music lessons, finding the right private music tutor is crucial. Prudential boasts a talented pool of music educators who specialize in various instruments and genres. At Musicians Playground, we have a team of experienced private music tutors who are passionate about nurturing musical talent.
Meet Our Private Music Tutors
At Musicians Playground, we take pride in our exceptional private music tutors who bring a wealth of experience and expertise to their teaching. Here are some of our talented instructors:
John Smith – Piano: With over 20 years of experience, John is a highly accomplished pianist and educator. He has a knack for making piano lessons engaging and enjoyable for students of all ages.
Sarah Johnson – Guitar: Sarah is a skilled guitarist and songwriter who has performed at numerous venues across Massachusetts. She specializes in both acoustic and electric guitar, catering to beginners and advanced players.
Michael Davis – Violin: Michael is a classically trained violinist with a passion for teaching. He has a patient and encouraging teaching style that helps students develop proper technique and musicality.
Emily Thompson – Voice: Emily is a versatile vocalist who excels in various genres, including pop, classical, and musical theater. Her dynamic teaching approach helps students explore their vocal range and develop their unique style.
These are just a few examples of the talented private music tutors available at Musicians Playground. Our diverse team ensures that students can find the perfect match for their musical aspirations.
Individual Music Classes for All Ages and Levels
At Musicians Playground, we offer individual music classes for students of all ages and levels. Whether you're a complete beginner or an advanced musician looking to refine your skills, our private music tutors are equipped to guide you on your musical journey.
Beginner Music Classes
Our beginner music classes are designed to introduce students to the fundamentals of music. Private music tutors focus on building a strong foundation in music theory, technique, and basic repertoire. Beginners receive patient and nurturing guidance to develop their musical abilities with confidence.
Intermediate Music Classes
For students with some musical experience, our intermediate music classes provide an opportunity to expand their skills and repertoire. Private music tutors help students refine their technique, explore more complex musical concepts, and develop their own musical style.
Advanced Music Classes
Our advanced music classes cater to experienced musicians who are looking to take their skills to the next level. Private music tutors work closely with advanced students to refine their technique, explore advanced repertoire, and prepare for performances or auditions.
Why Choose Musicians Playground?
When it comes to private music lessons in Prudential, Musicians Playground stands out for several reasons:
Expertise: Our private music tutors are highly skilled musicians with extensive teaching experience. They are passionate about nurturing talent and helping students reach their full potential.
Flexible Scheduling: We understand that life can be busy, which is why we offer flexible scheduling options. Our individual music classes can be tailored to fit your schedule seamlessly.
Customized Approach: At Musicians Playground, we believe in the power of personalized instruction. Our private music tutors tailor their teaching methods to suit each student's unique learning style, goals, and musical interests.
Comfortable Learning Environment: Our music studio provides a comfortable and inspiring space for students to learn and grow. We strive to create a supportive and encouraging environment where students can thrive.
Community Engagement: Musicians Playground is deeply involved in the local music community. We organize recitals, workshops, and other events to foster a sense of community among our students and provide valuable performance opportunities.
Embark on Your Musical Journey with Musicians Playground
If you're ready to take your musical skills to new heights, Musicians Playground is here to guide you. Our private music tutors in Prudential are dedicated to providing exceptional one-on-one music instruction tailored to your needs. Explore our individual music classes and embark on a musical journey that will enrich your life.
Contact Musicians Playground today to schedule your first private music lesson!
Social Network's