Blog
Welcome to Government Center: The Perfect Place for Private Music Lessons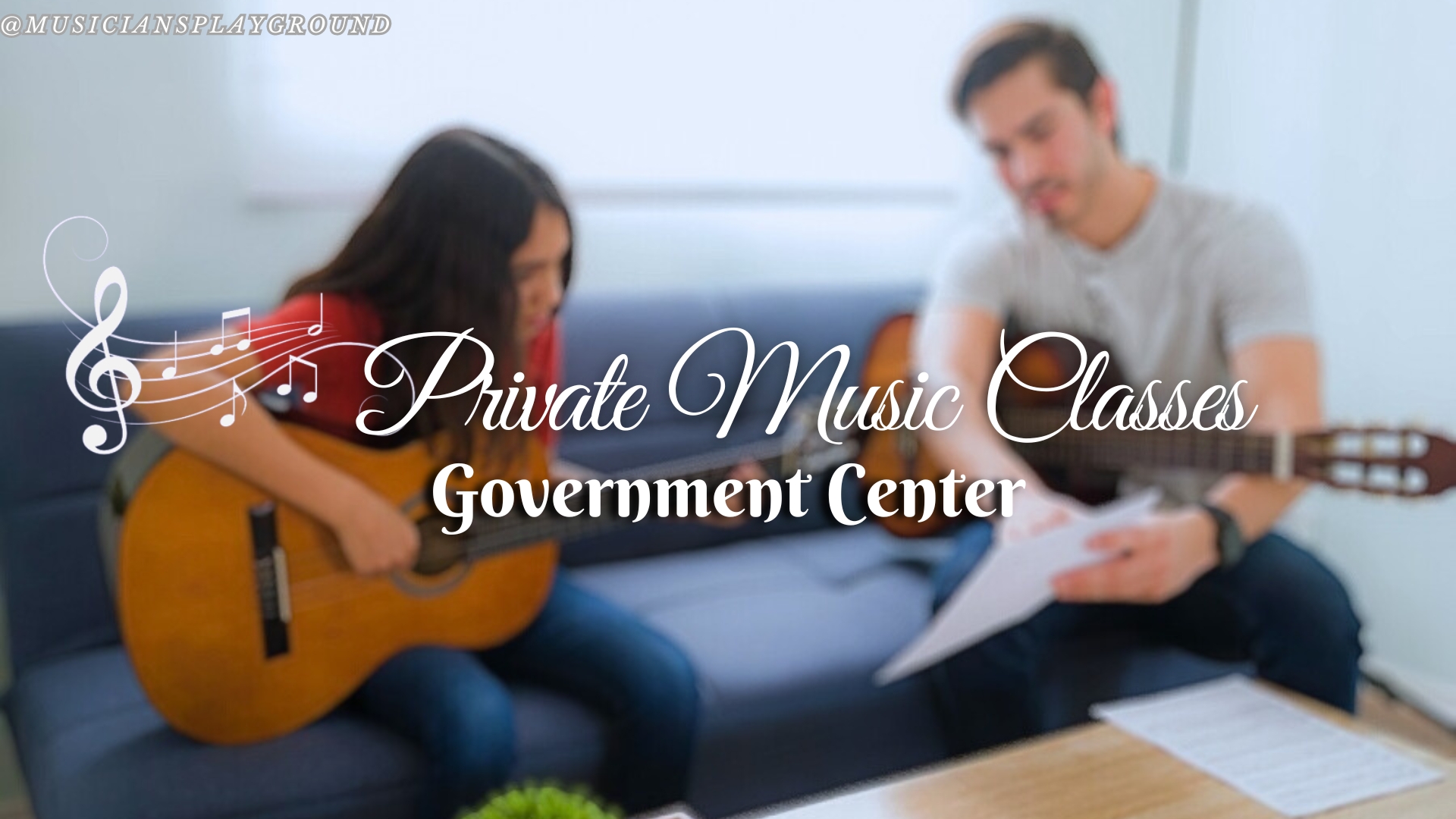 November 21, 2023
0 Comments
---
Private Music Classes
The Benefits of Private Music Lessons
Music education is a valuable investment that can have a lifelong impact on individuals of all ages. Whether you are a beginner or an advanced musician, private music lessons offer numerous benefits that can enhance your musical journey. Here are some of the advantages of opting for one-on-one music instruction:
Personalized Approach: Private music tutors at Musicians Playground understand that every student is unique. They tailor their teaching methods and lesson plans to meet the specific needs and goals of each individual, ensuring a personalized learning experience.
Faster Progress: With individual music classes, students receive undivided attention from their private music tutor. This focused instruction allows for faster progress and development of musical skills.
Flexibility: Private music lessons offer flexibility in terms of scheduling. At Musicians Playground, we understand that everyone has different commitments and availability. Our private music tutors work with you to find a lesson time that fits your schedule.
Confidence Building: One-on-one music instruction provides a safe and supportive environment for students to explore and express their musical talents. This nurturing atmosphere helps build confidence and encourages students to take risks and grow as musicians.
Individual Attention: Private music tutors can focus on the specific areas where students need improvement. They can identify strengths and weaknesses, and provide targeted guidance and feedback to help students overcome challenges.
Why Choose Musicians Playground?
When it comes to private music lessons in Government Center, Musicians Playground stands out as the premier choice. Here's why:
Experienced Instructors: Our team of private music tutors comprises highly qualified and experienced musicians who are passionate about teaching. They have the expertise to guide students of all skill levels, from beginners to advanced musicians.
Wide Range of Instruments: Musicians Playground offers private music lessons for a wide variety of instruments, including piano, guitar, violin, drums, and more. Whatever instrument you choose, we have a skilled instructor to help you master it.
Customized Lesson Plans: We believe in the power of personalized music lessons. Our private music tutors create customized lesson plans based on your musical interests, goals, and learning style.
Comfortable Learning Environment: At Musicians Playground, we provide a comfortable and inspiring learning environment where students can thrive. Our studios are equipped with state-of-the-art instruments and technology to enhance the learning experience.
Performance Opportunities: We believe that performing is an integral part of the learning process. Musicians Playground organizes regular recitals and performance opportunities for students to showcase their talent and gain confidence on stage.
Unlock Your Musical Potential with Musicians Playground
If you're ready to embark on a musical journey and experience the benefits of private music lessons, Musicians Playground is here to guide you every step of the way. Our team of dedicated private music tutors is passionate about helping students unlock their musical potential and achieve their goals.
Whether you're a beginner looking to learn a new instrument or an advanced musician seeking to refine your skills, Musicians Playground offers individual music classes that are tailored to your specific needs. Join us in Government Center for personalized music lessons that will inspire and empower you.
Social Network's