Blog
Welcome to Music Classes for Adults in Somerville, Massachusetts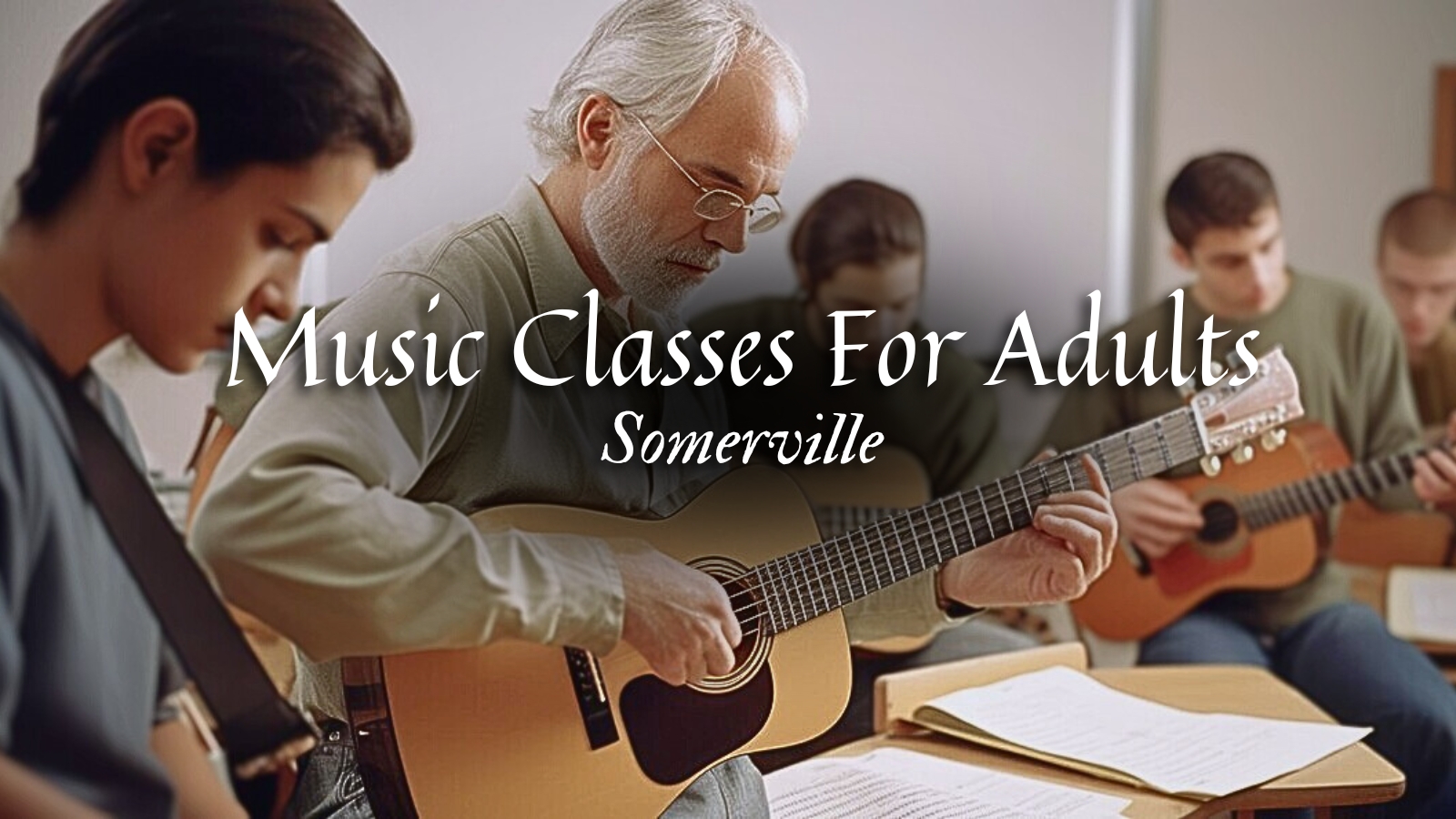 November 17, 2023
0 Comments
Music Classes for Adults
Are you a music enthusiast looking to pursue your passion for music in Somerville, Massachusetts? Look no further than Musicians Playground, the leading provider of adult music education in the area. Whether you are a beginner or an experienced musician, our adult music lessons are designed to cater to all skill levels and musical interests.
Why Choose Musicians Playground?
At Musicians Playground, we understand that adult learners have unique needs and preferences when it comes to music instruction. Our mature learner music courses are specifically tailored to meet these requirements, ensuring that you have a fulfilling and enjoyable learning experience.
Here are some reasons why Musicians Playground stands out as the top choice for music classes for grown-ups in Somerville:
Qualified and Experienced Instructors: Our team of instructors consists of highly skilled and experienced musicians who are passionate about teaching. They have a deep understanding of adult learning styles and are dedicated to helping you achieve your musical goals.
Flexible Scheduling: We offer flexible scheduling options to accommodate the busy lives of adults. Whether you prefer daytime, evening, or weekend classes, we have a variety of time slots available to suit your needs.
Wide Range of Musical Genres: At Musicians Playground, we offer instruction in various musical genres, including classical, jazz, pop, rock, and more. Whether you want to learn to play an instrument or improve your vocal skills, we have the right course for you.
Individualized Instruction: We believe in personalized attention and tailor our lessons to meet the specific needs and goals of each student. Our instructors work closely with you to develop a customized curriculum that suits your musical interests and learning pace.
State-of-the-Art Facilities: Our music school is equipped with state-of-the-art facilities and instruments to provide you with a comfortable and conducive learning environment. We have well-equipped practice rooms and performance spaces where you can hone your skills and showcase your talent.
Our Adult Music Courses
At Musicians Playground, we offer a wide range of music courses for adults, catering to different instruments and skill levels. Whether you are a complete beginner or an advanced musician, we have the perfect course for you.
1. Instrumental Lessons
If you have always wanted to learn to play a musical instrument, our instrumental lessons are the perfect starting point. We offer instruction in various instruments, including:
Piano
Guitar
Violin
Drums
Flute
Saxophone
and more!
Our experienced instructors will guide you through the fundamentals of your chosen instrument, helping you develop proper technique, musicality, and repertoire.
2. Vocal Lessons
Whether you dream of singing in a choir, performing on stage, or simply want to improve your singing skills, our vocal lessons are designed to help you achieve your goals. Our vocal instructors will work with you to develop your vocal range, control, breath support, and interpretation.
3. Music Theory and Composition
If you are interested in understanding the underlying principles of music or want to explore your creativity through composition, our music theory and composition courses are perfect for you. Learn about scales, chords, harmony, melody, and more, and discover the art of creating your own music.
4. Ensemble and Performance Opportunities
At Musicians Playground, we believe that music is meant to be shared. We offer ensemble and performance opportunities for our adult students, allowing you to collaborate with fellow musicians and showcase your talent in front of a live audience.
Enroll Today and Rediscover the Joy of Music
Whether you are a complete beginner or a seasoned musician looking to expand your skills, Musicians Playground is the perfect place for adult music education in Somerville, Massachusetts. Our experienced instructors, flexible schedules, and diverse course offerings ensure that you will have a rewarding learning experience.
Don't let age be a barrier to pursuing your musical dreams. Join Musicians Playground today and embark on a musical journey that will bring you joy, fulfillment, and a lifelong love for music.
Social Network's