Blog
Welcome to Musicians Playground: Music Classes for Adults in North End, Massachusetts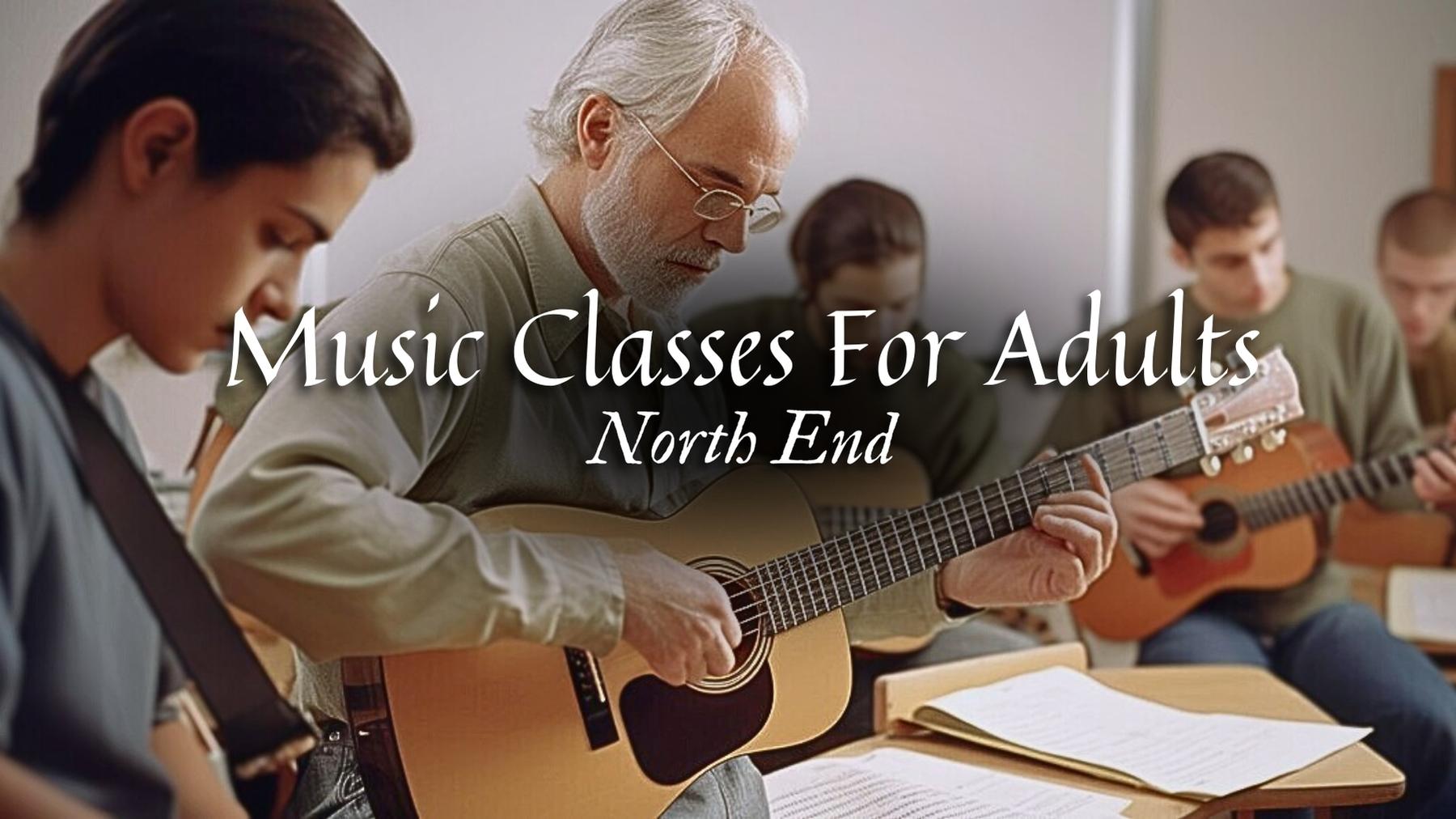 November 15, 2023
0 Comments
Are you a music enthusiast who has always wanted to learn an instrument or improve your musical skills? Look no further than Musicians Playground, the premier destination for adult music education in North End, Massachusetts. Our music classes for grown-ups are designed to cater to mature learners who are passionate about music and eager to explore their musical talents. Whether you're a complete beginner or have some prior experience, our expert instructors are here to guide you on your musical journey.
Music Classes for Adults
Why Choose Musicians Playground for Adult Music Lessons?
At Musicians Playground, we understand that learning music as an adult can be a unique and fulfilling experience. Our music instruction for adults is tailored to suit the specific needs and goals of mature learners. Here's why you should choose us:
Experienced Instructors: Our team of experienced instructors are not only skilled musicians but also passionate educators. They have extensive knowledge in various musical genres and are dedicated to helping you reach your musical potential.
Flexible Scheduling: We offer flexible scheduling options to accommodate the busy lives of adults. Whether you prefer evening classes after work or weekend sessions, we have a range of time slots available to fit your schedule.
Individualized Approach: We believe that every adult learner is unique, and our instructors tailor their teaching methods to suit your learning style and goals. Whether you want to learn classical piano, jazz guitar, or explore songwriting, we have the right instructor for you.
Small Class Sizes: Our music classes for adults are kept small to ensure personalized attention and a supportive learning environment. This allows you to interact closely with your instructor and fellow classmates, fostering a sense of community and collaboration.
State-of-the-Art Facilities: Musicians Playground boasts state-of-the-art facilities equipped with top-quality instruments and recording equipment. Our classrooms are designed to provide an immersive learning experience, allowing you to fully immerse yourself in the world of music.
Explore Our Adult Music Classes
Whether you're interested in learning a new instrument, honing your vocal skills, or delving into music theory, Musicians Playground offers a wide range of adult music classes to cater to your interests. Here are some of the courses we offer:
1. Piano Lessons for Adults
Our piano lessons for adults are perfect for beginners and intermediate learners who want to master this timeless instrument. Our instructors will guide you through the fundamentals of piano playing, including proper technique, music theory, and sight-reading. Whether you aspire to play classical pieces or contemporary tunes, our piano classes will help you achieve your goals.
2. Guitar Lessons for Grown-Ups
If you've always wanted to strum the guitar and impress your friends with your skills, our guitar lessons for grown-ups are just what you need. Our instructors will teach you the basics of guitar playing, including chords, scales, and various playing styles. Whether you're interested in acoustic, electric, or bass guitar, our classes cater to all skill levels and musical preferences.
3. Vocal Training for Adults
Unleash your inner diva with our vocal training for adults. Whether you dream of performing on stage or simply want to improve your singing abilities, our experienced vocal instructors will help you develop proper vocal techniques, expand your vocal range, and enhance your stage presence. Our classes cover various genres, including pop, rock, jazz, and classical.
4. Music Theory and Composition
Expand your musical knowledge and creativity with our music theory and composition classes. Learn the fundamentals of music theory, including scales, chords, and harmony, and apply them to compose your own original music. Our instructors will guide you through the intricacies of songwriting and help you develop your unique musical style.
Join Musicians Playground Today!
Don't let age be a barrier to pursuing your passion for music. At Musicians Playground, we believe that it's never too late to learn and explore the world of music. Our adult music classes in North End, Massachusetts, provide a supportive and inspiring environment for mature learners to thrive. Join us today and embark on a musical journey that will enrich your life and bring you joy for years to come.
Social Network's