Blog
Welcome to Seaport: Music Classes for Kids at Musicians Playground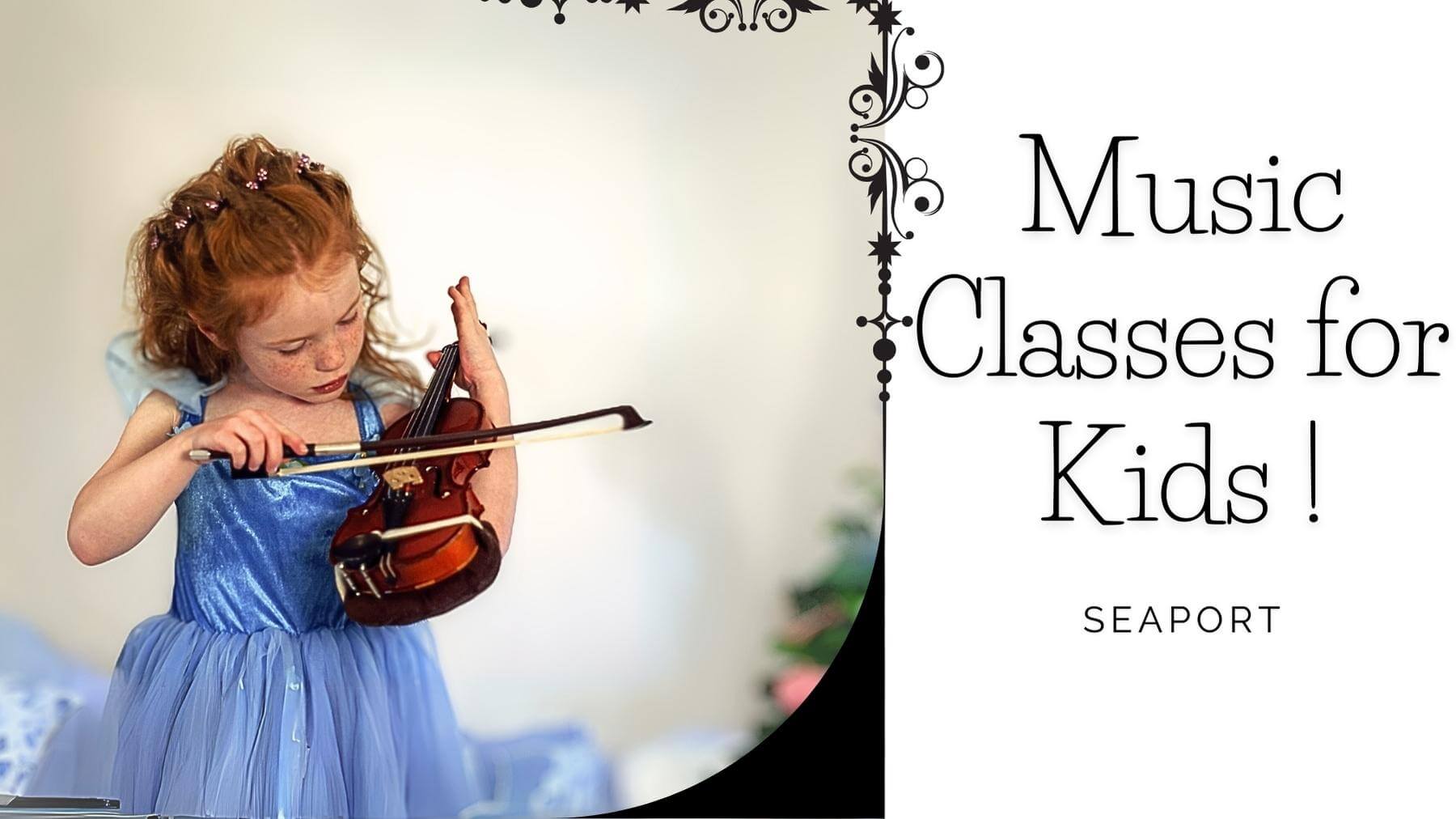 November 13, 2023
0 Comments
Are you a parent in Seaport, Massachusetts, looking for the perfect music classes for your kids? Look no further! Musicians Playground, the leading music education center in the city, offers a wide range of kid-friendly music instruction and programs for children of all ages. With a focus on nurturing young talents and fostering a love for music, our classes provide a fun and engaging learning experience for your little ones. Join us at Musicians Playground and watch your child's musical journey unfold!
Music Classes for Kids
The Importance of Music Education for Children
Music education plays a vital role in a child's overall development. It not only enhances their cognitive abilities but also helps them develop important life skills such as discipline, creativity, and self-expression. Studies have shown that children who receive music education perform better academically and have improved social and emotional well-being. By enrolling your child in music classes at Musicians Playground, you are investing in their future success.
Kids' Music Lessons at Musicians Playground
At Musicians Playground, we offer a diverse range of music lessons tailored specifically for kids. Our experienced and passionate instructors create a nurturing and supportive environment where children can explore their musical interests and talents. Whether your child is a complete beginner or an aspiring young musician, we have the perfect program for them.
1. Group Music Classes
Our group music classes are designed to introduce children to the world of music in a fun and interactive way. Through engaging activities, games, and exercises, kids learn the basics of rhythm, melody, and harmony. These classes also provide an opportunity for children to socialize and collaborate with their peers, fostering teamwork and communication skills.
2. Private Music Lessons
If your child prefers a more personalized learning experience, our private music lessons are the ideal choice. Our skilled instructors work one-on-one with each student, tailoring the lessons to their individual needs and goals. Whether your child wants to learn to play an instrument or improve their vocal skills, our private lessons provide the focused attention and guidance they need to succeed.
3. Music Theory and Composition
For the musically inclined child who wants to explore the world of music theory and composition, we offer specialized classes that delve into the intricacies of music notation, harmony, and songwriting. These classes provide a solid foundation for future musicians and composers, allowing them to develop their own unique musical voice.
Why Choose Musicians Playground?
When it comes to music classes for kids in Seaport, Musicians Playground stands out from the rest. Here are some reasons why we are the top choice for parents:
Experienced Instructors: Our team of instructors consists of highly skilled and experienced musicians who are passionate about teaching children.
Flexible Scheduling: We understand the importance of balancing extracurricular activities with a child's academic commitments. That's why we offer flexible scheduling options to accommodate your family's needs.
State-of-the-Art Facilities: Our music education center is equipped with top-notch instruments and technology to provide the best learning experience for your child.
Performance Opportunities: We believe that performing in front of an audience is an essential part of a musician's journey. We organize regular recitals and concerts where students can showcase their talent.
Community Engagement: Musicians Playground actively participates in community events and initiatives, providing children with opportunities to connect with fellow musicians and engage with the local music scene.
Enroll Your Child Today!
Don't miss out on the chance to give your child the gift of music. Enroll them in music classes at Musicians Playground and watch their love for music blossom. Whether they dream of becoming a professional musician or simply want to enjoy the benefits of music education, our programs cater to all interests and skill levels. Join the Musicians Playground family today and let the music begin!
Social Network's