Blog
Welcome to Seaport: The Perfect City for Kids Music Lessons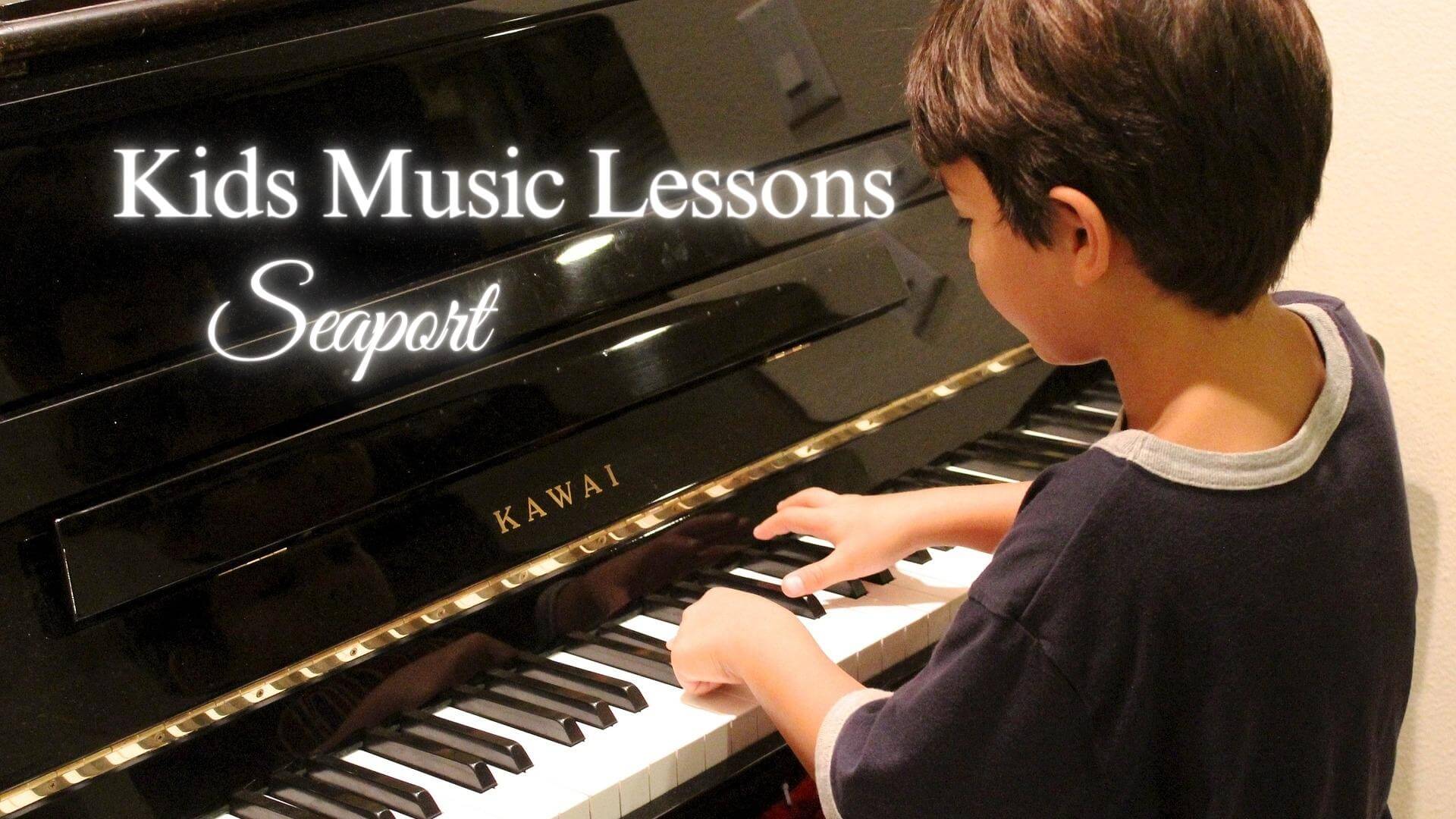 November 1, 2023
0 Comments
Are you looking for the perfect city to enroll your child in music lessons? Look no further than Seaport, Massachusetts! With its vibrant music scene and numerous music programs for kids, Seaport is the ideal destination for children's music education. At Musicians Playground, we offer child-friendly music lessons, youth music instruction, and children's music classes to nurture your child's passion for music. Let's dive into what makes Seaport the ultimate city for kids' music lessons!
Kids Music Lessons
The Music Scene in Seaport
Seaport is known for its rich music culture and thriving music scene. The city is home to a diverse range of musical genres, including classical, jazz, rock, and more. Whether your child is interested in playing a musical instrument, singing, or exploring different music styles, Seaport has it all.
Music Programs for Kids
When it comes to music programs for kids, Seaport offers a plethora of options. Musicians Playground is a leading music school in the city, providing exceptional music education for children of all ages. Our experienced instructors are passionate about teaching and ensure that each child receives personalized attention and guidance throughout their musical journey.
At Musicians Playground, we offer a wide range of music programs tailored to children's needs and interests. From beginner-level classes to advanced training, our curriculum covers various instruments, including piano, guitar, drums, violin, and more. We also offer vocal lessons for children interested in singing.
Child-Friendly Music Lessons
We understand that learning music should be an enjoyable experience for children. That's why our music lessons are designed to be child-friendly, incorporating interactive activities and games to make learning fun. Our instructors create a nurturing environment where children can explore their musical abilities and express themselves creatively.
In addition to instrument-specific lessons, we also offer group music classes where children can collaborate with their peers, fostering teamwork and social skills. These classes provide a supportive community for young musicians to learn and grow together.
Youth Music Instruction
For older children and teenagers, our youth music instruction programs are designed to take their musical skills to the next level. Our experienced instructors provide comprehensive training in music theory, composition, and performance techniques. We encourage our students to explore their creativity and develop their unique musical style.
Whether your child dreams of becoming a professional musician or simply wants to enjoy music as a hobby, our youth music instruction programs will equip them with the necessary skills and knowledge to excel in their musical journey.
Children's Music Classes
Our children's music classes are perfect for introducing young kids to the world of music. These classes focus on developing a strong foundation in music fundamentals, such as rhythm, melody, and ear training. Through engaging activities and interactive lessons, children will develop a lifelong love for music.
Our instructors use age-appropriate teaching methods and incorporate various musical instruments and props to make the learning experience enjoyable and exciting. Children will have the opportunity to explore different instruments, experiment with sounds, and discover their musical preferences.
Why Choose Seaport for Kids' Music Education?
Seaport offers a unique environment for kids' music education, making it the perfect city for aspiring young musicians. Here are some reasons why you should choose Seaport and Musicians Playground for your child's music lessons:
Rich music culture: Seaport is a city that breathes music. Your child will be immersed in a vibrant music scene, surrounded by passionate musicians and music enthusiasts.
Diverse music genres: From classical to contemporary, Seaport offers a wide range of music genres for children to explore and find their musical niche.
Experienced instructors: Musicians Playground boasts a team of experienced instructors who are dedicated to nurturing your child's musical talents. Our instructors have a deep understanding of child development and tailor their teaching methods accordingly.
State-of-the-art facilities: Our music school is equipped with state-of-the-art facilities and instruments to provide the best learning experience for your child.
Performance opportunities: Seaport hosts various music events and festivals throughout the year, providing ample opportunities for young musicians to showcase their skills and gain performance experience.
Discover the Joy of Music at Musicians Playground
If you're looking for an exceptional music education for your child, Seaport, Massachusetts, is the perfect city to explore. With its vibrant music scene, diverse music programs for kids, and child-friendly music lessons, Seaport offers a nurturing environment for young musicians to thrive. At Musicians Playground, we are passionate about fostering a love for music in children and providing them with the necessary skills to excel in their musical journey. Enroll your child in our music programs today and watch them blossom into talented musicians!
Social Network's